This year the cruising season was fluid as we were very dependent on weather patterns.  The original plan of heading to Panama had to be changed when we found out about Panama's horrendous lightning season so we slowed down our movement through the islands.  We made our final landfall in Guatemala where Morphie is now taking a rest on the hard in RAM Marina, Rio Dulce, where we said our usual emotional farewells to her.   It doesn't get any easier to leave her alone in a foreign country but at least she is not directly within the hurricane belt this year – fingers crossed!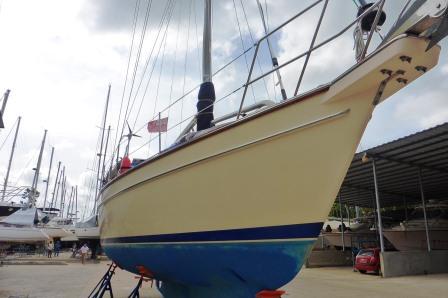 We have had another fantastic nine months on board and we particularly loved visiting and exploring new places.   And of course lots of diving!   Some of the destinations we had visited as tourists before so it was fascinating to visit by boat instead – and was a very different experience.
We visited six countries this year stopping at the following places:
USA:  Fort Pierce, Fort Lauderdale, Miami, Marathon, Key Largo and Key West
Cuba: Varadero, Havana and Cabo San Antonio
Mexico: Isla Mujeres, Puerto Morelos and Cozumel
Bay Islands of Honduras: Utila and Roatan
Belize: Placencia and Ranguana Cay
Guatemala:  Livingston, Cayo Quemado and Rio Dulce
The main difference this year was the difficult weather patterns combined by very strong adverse Gulf Stream currents which caused us to constantly revisit our sail plans.  Passages had to be carefully planned to make landfall in daylight hours and, with our SOG (speed over the ground) affected both positively and negatively by the Gulf Stream currents it was definitely more demanding navigationally.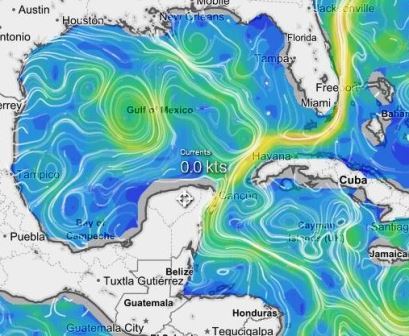 But I'm glad to say that we managed to achieve our goal each time even if it did mean slowing our boat speed down during the night a couple of times.   There were also more overnight passages as the distances between destinations were longer.   On top of all these factors there was also an underlying threat from piracy in some of the waters.
For lots of reasons ranging from officialdom to poor holding and lack of suitable protected anchorages in adverse weather– and sometimes just plain convenience and/or security concerns – we spent a lot of time this year in marinas.  We have never really been marina dwellers and we surprised ourselves by actually enjoying the change.   It was great to be able to go off exploring and diving without having to worry about Morphie.  The costs were very different too:  $140 a night in Key West;  $25 a night in Mexico;  to $300 a month in Guatemala.
Highlights of the season have to include:
Florida – fantastic reunions
Cuba – revisited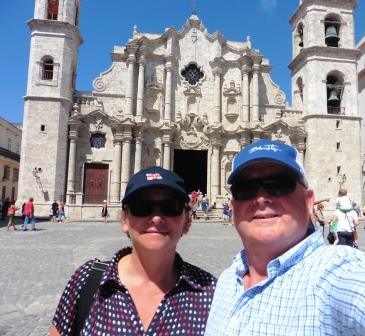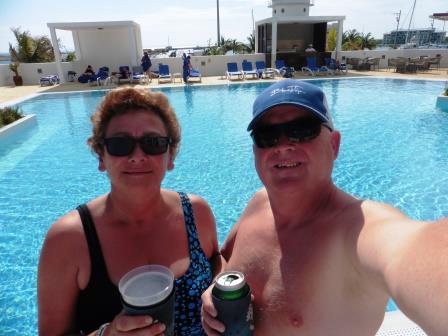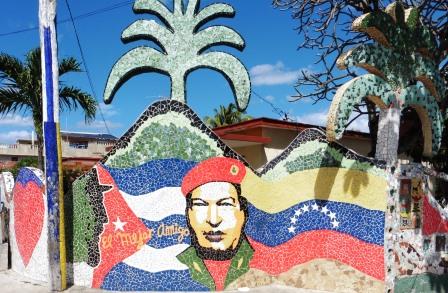 Isla Mujeres – great diving, new friends and just lovely!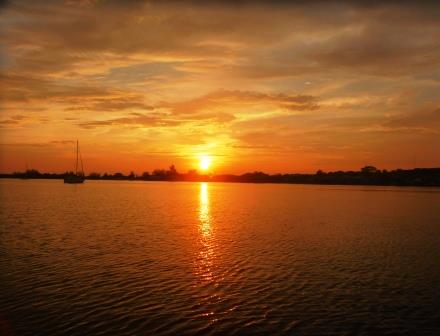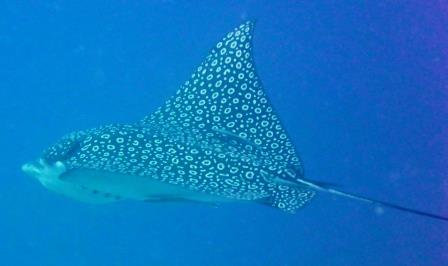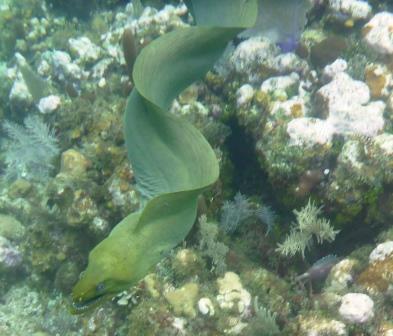 Roatan – monkeys, sloths and new friends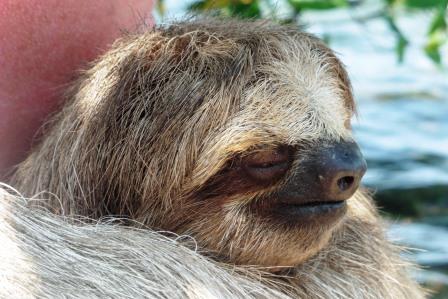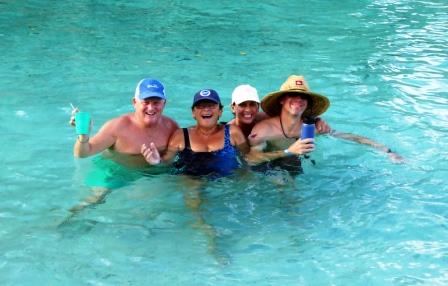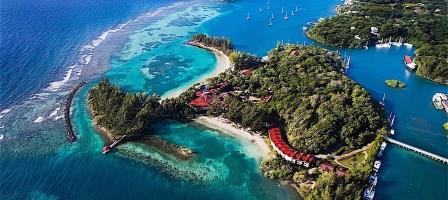 Guatemala – road trips, quality workmanship, new friends and reunions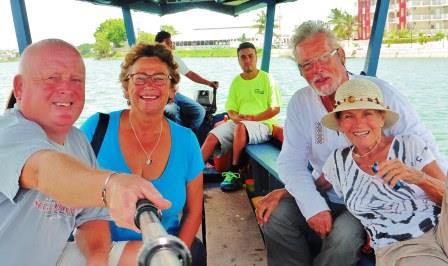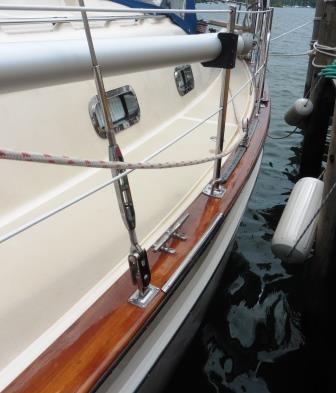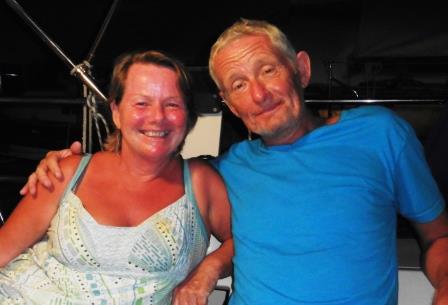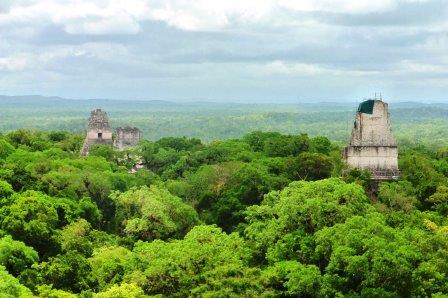 Wisconsin – great visit to good friends on the way home
The disappointment this year was our inability to visit the outer cays of Belize which we had to abandon in the light of the poor weather we experienced.    So that will have to stay on the bucket list for now.  But we did meet a great bartender!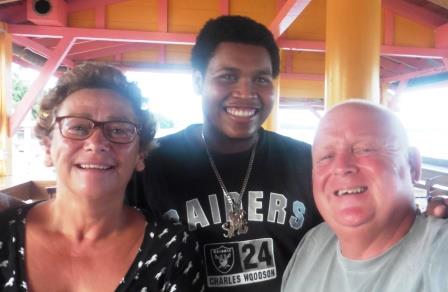 Because we have been staying longer in one place than usual we have met lots of new people – some that have become new friends and others that we will be happy not to see again LOL.    The Western Caribbean because of its low cost of living – despite exorbitant clearance / departure fees and just plain corruption in places – attracts a lot of liveaboards that just do not go anywhere and, to all intents and purposes they are living on their boats and only move when officialdom requires them to do so to remain legal.    But we have also met many people who have travelled the world and are now slowing down to find a place to stay…..     We've received advice and gathered lots of relevant knowledge from the cruising community along the way which we were particularly grateful for – the sharing of waypoints, on-line charts and films are commonplace – and makes for a co-operative and friendly way of life.   But, that said, we have come across people that only travel in company to the exclusion of all others…….   So usually friendly, sometimes not!    I think the fact that we are moving on each year allows us to just gloss over this element of the cruising life and not get embroiled when there is a local difference of opinion LOL.
So what's next?   Well, next season, is the biggie!   We plan to head to Panama (via the San Blas islands if the weather allows) continuing to go in the 'wrong direction' against the currents.  Early next year (probably February) we'll go through the Panama Canal leaving the Caribbean behind us and head off into the Pacific Ocean.   First stop after the canal transit and provisioning up in Panama City we head to the Galapagos, the Marquesas, the Tuamotos, the Society Islands and eventually hoping to make landfall in New Zealand.   Tonga and Fiji definitely feature…but the actual passage will be dictated by weather and timing of the cyclone season.   So we'll be gone for a year rather than nine months with thousands of miles to cover – with the longest passage about five weeks at sea.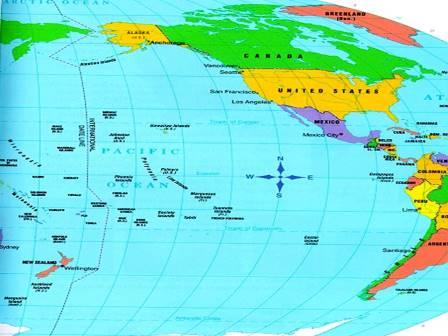 We have many exciting challenges ahead and are currently researching satellite communications – we already have an SSB radio on board.   The combination of satellite and long-range radio will enable us to get up-to-date weather and routing information as well as keeping you all posted on our progress.   One major decision has been about whether to take crew to help us this year – we already have volunteers to be our line handlers through the Panama Canal – but we have decided to go it alone.   It is our dream and we don't want to share it!    Many people get crew to assist on this passage – not least to avoid sleep deprivation –  and we know that some people think we are crazy but I guess we'll just have to live with that LOL.
So this is a final "Bye for now" this season.   Please come back to read all about our preparations for Season Five later in November.
Jan