Morpheus of London is an Island Packet 370 and our pride and joy.
We called her Morpheus – after the Greek god of dreams – and this was before the Matrix film made the name recognisable. The inspiration came from the time we were stormbound in Skopelos, Greece, when we were on a bareboat trip…whilst dreaming the dream.
Morpheus was originally registered in the US Virgin Islands but we changed her nationality in 2012 prior to going cruising. So she became Morpheus of London…. so we could finally fly the Red Ensign….(also known as the Red Duster). On the British ship's register there can only be unique names and Morpheus was already snaffled by a superyacht – hey ho – at least she is in good company! But we love her revised name anyway… and it is only a slight change with the addition of the hailing port… but we'll appease Neptune by spilling more champagne and backing over the old name when we leave port for the first time.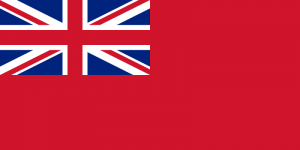 This is one of the first questions we get asked. The dream had always been to go cruising and so we wanted a boat that could take us across oceans if the wind blew us that way. We went to London and Southampton boat shows for many years looking at all types of boats available – but each time we were drawn to the IP. She is strong, heavy and with a long keel – all elements that we wanted in an ocean-going yacht. She also has some great design features – a real favourite is the fold-up saloon table which creates much more living space down below when at anchor – and something that we couldn't find in a European-built boat of a similar size.
Here's an overview of the layout:
And for those of you who like the details you can find further information by checking out the link to Island Packet Yachts. This takes you to the newly-rebranded IP379 – which is the same as Morpheus.
We know that yachties call them 'Island Piglets' and we had heard stories about their sailing performance…. but if you refuse to listen to hearsay and do a bit of research you will also find out that they have won offshore races. So we wanted to find out how they sailed for ourselves and bareboated a couple of Island Packets in the US Virgin Islands. We love the BVIs so were happy to do a few research trips there on board such beautiful boats. We found that, yes, they are different to handle from a standard monohull but they are solid performers providing there is more than a puff of wind – what we really enjoyed was going out to play when everyone else was heading for cover! So the IP370 became the focus of our future plans.
IPs are made in Florida – and, although it is possible to buy them in the UK, there is an additional 20% on top for purchase tax. And who wants to start their cruising life in the UK under cold grey skies when we can have the same boat in the Caribbean??? So we decided to buy Morpheus in 2008 and put her into charter for four years with Island Yacht Charters in St Thomas until we could go cruising in the sun.
Morpheus was brand new out of the box and with a shakedown / sea-trial cruise of 1500 miles to St Thomas we felt we should have some help – so we engaged Blaine Parks. He is a great captain and we had a great time with him and Brad Meilink (first mate) on the trip. We strongly recommend them.
What a trip it was! But you don't want to hear all the gory details about crossing the gulf stream; the poor swift who came on board to die; the storm; the penguin who hitched a ride to the Caribbean; being becalmed; and the partying after arrival. I think the photos speak for themselves!!!!