Thursday afternoon (28 November) we arrived into Sydney domestic airport from Brisbane having enjoyed the short Qantas flight. We got our luggage quickly and headed to the nearby Holiday Inn for the night which was functional at best and both of us were disappointed that there wasn't a bath in the room. Oh well, never mind, at least there was unlimited hot water LOL. We had a lazy afternoon and evening followed by an early night. Was lovely though just to relax.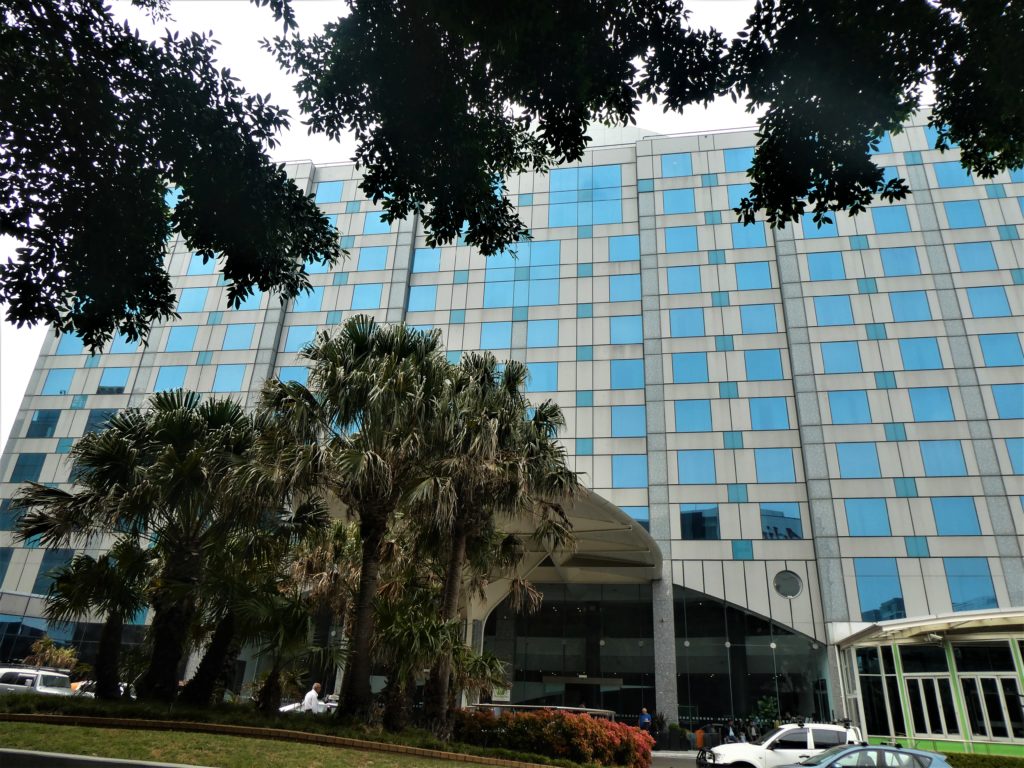 Friday morning after a surprisingly good breakfast we returned to the airport and collected our hire car which was pretty nice, a Holden Equinox.
We headed out towards Erina Fields having travelled through various tunnels to escape Sydney. Once we had left the City behind the traffic was pretty light and we were amazed by the roads cutting straight through limestone hills.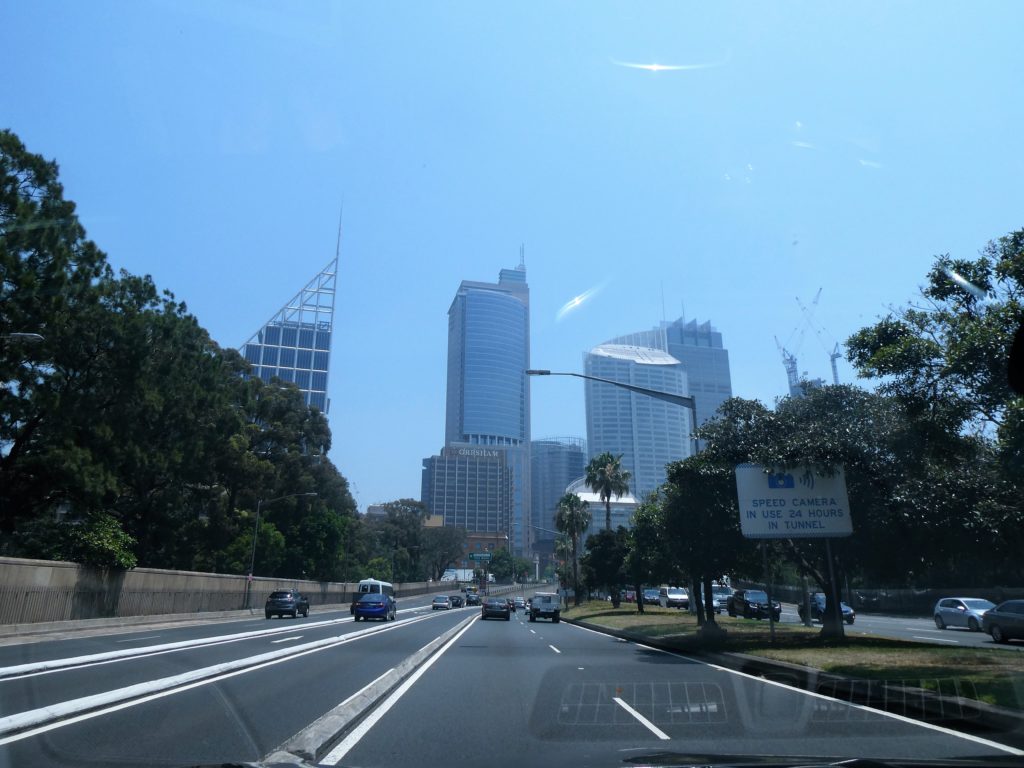 We were heading to my nephew Jamie's house in Green Point for the weekend but, on the way, we picked up Christmas presents for the kids (and the new puppy Budd) and enjoyed wandering around the shops for a while. Then we headed to Jamie's and had a very emotional reunion after a seven year long gap. But it felt like it was only yesterday since we had last seen each other, which was absolutely lovely! We caught up over a cup of tea and carried all our gear upstairs to our room. Jamie and the family had purchased this house about six months ago and it was a really great place. Felt so proud of what they had achieved since making the decision to emigrate to Australia all those years ago.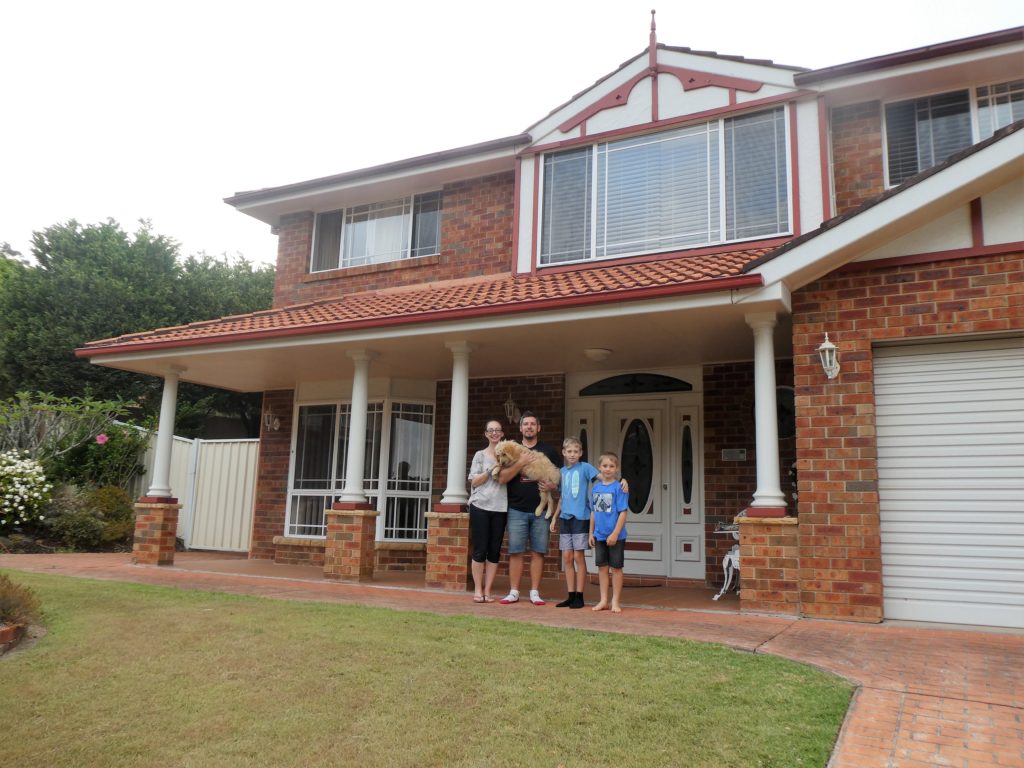 Soon the kids turned up with Hayley – Jack said that he remembered us but Adam was only a babe in arms last time so wasn't expecting him to. They appeared pretty comfortable around us though and we had lots of hugs and played games with them. Later on we had a BBQ dinner in the garden listening to the noise of the chicades…. The bush fires were close to them the previous week when they were threatened with evacuation so it was quite a relief that they managed to get that one under control although you could still smell the smoke in the air. Was a lovely evening.
Saturday we had breakfast then headed out in the cars to Terrigal. Sadly because of the smoke haze and the cloudy conditions we didn't see it at its best. But it is a really pretty seaside place and we enjoyed delicious ice creams before heading back.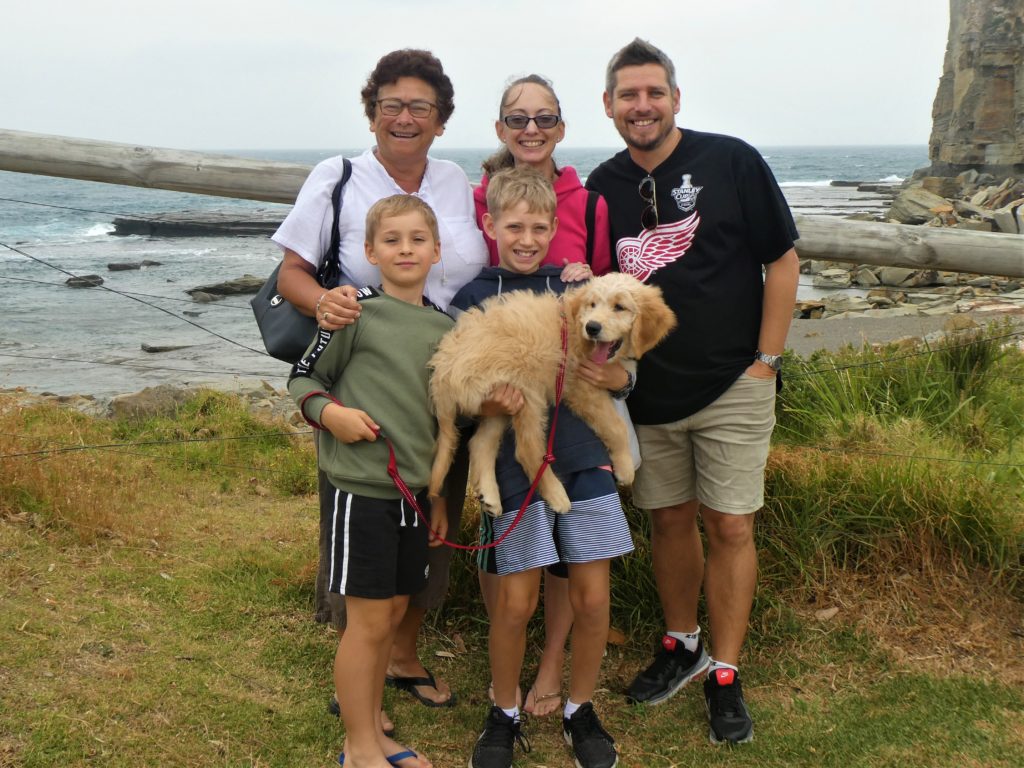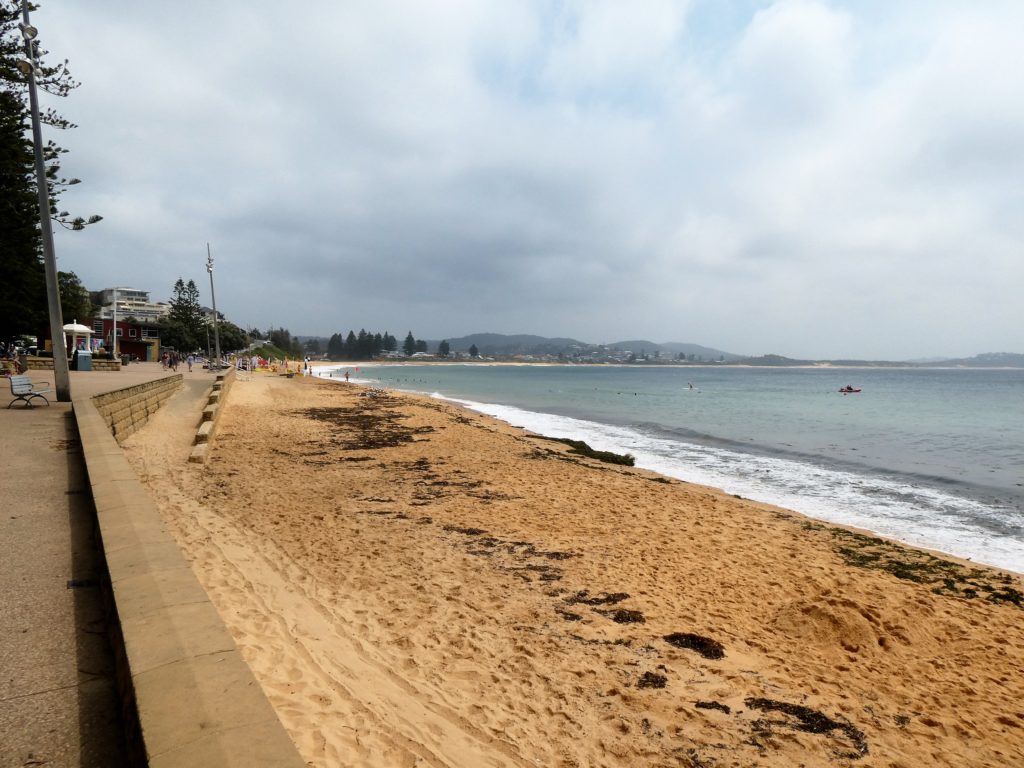 In the afternoon Adam had a Parkour demonstration to take part in so Hayley took both of the kids and we headed out to the Erina waterfront to a rather nice restaurant with Jamie and had a lovely lunch. In the evening we had great fish and chips from the local shop. It was a very busy day but was a lot of fun!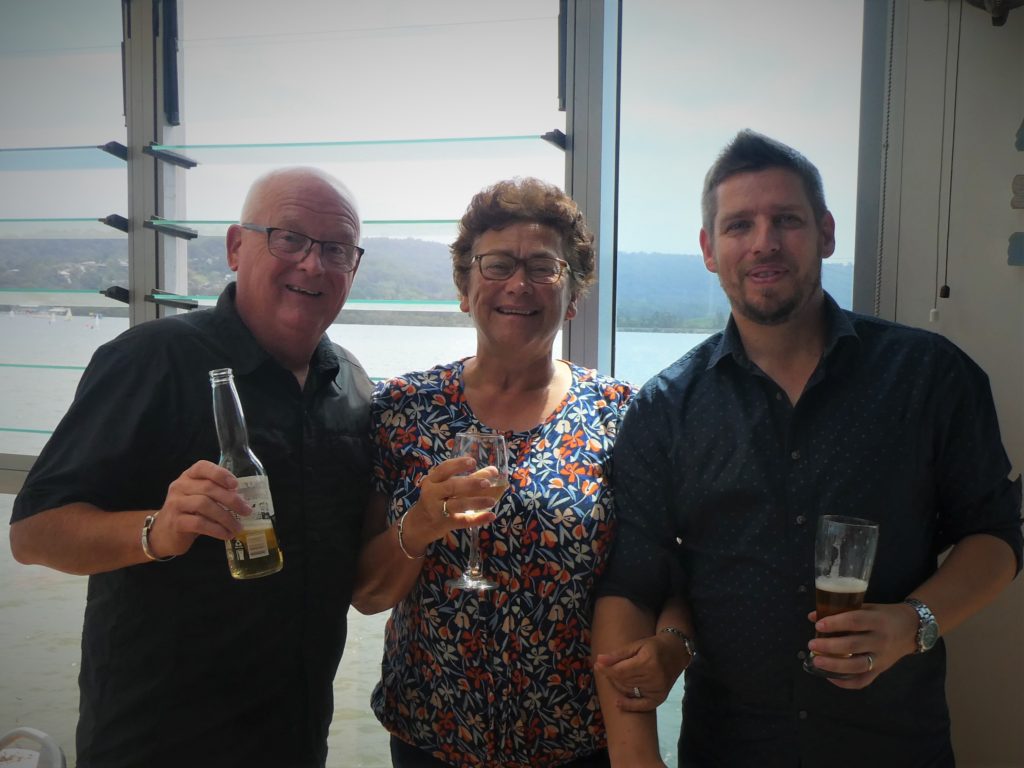 Sunday morning we all headed out to Davistown to the Dart and Feather for breakfast. Great food and ambience. Coming back we chilled for a while while Budd decided to chew us to death – his puppy teeth are really sharp. He is such a cutie though you couldn't get angry with him just doing what comes naturally LOL.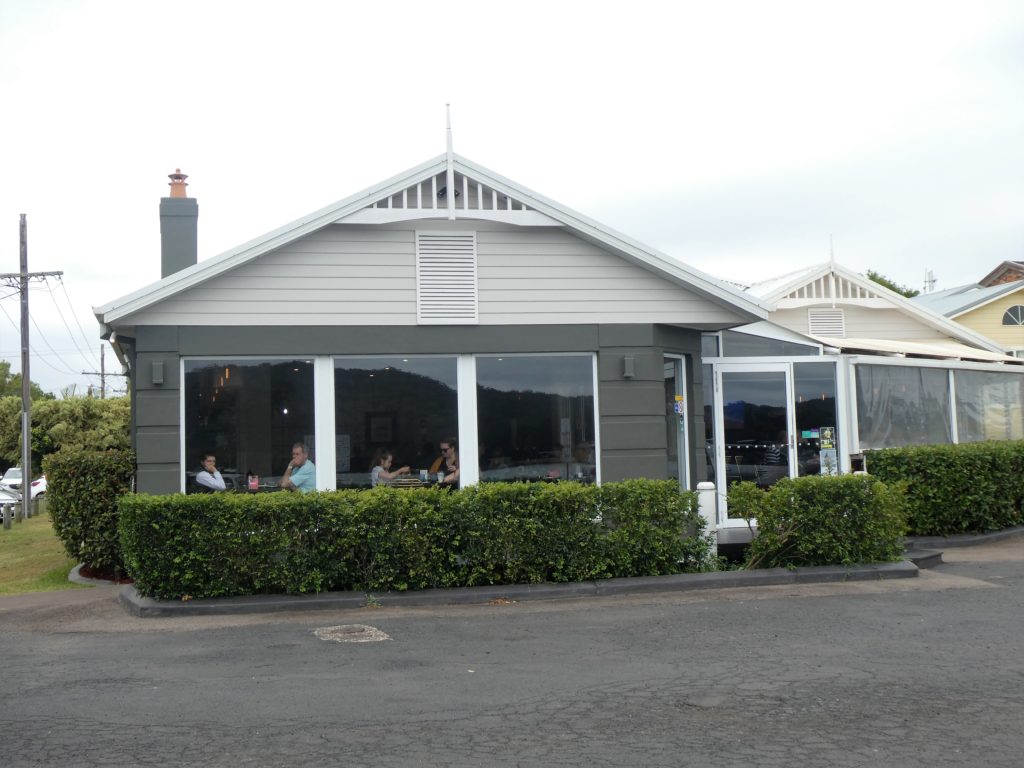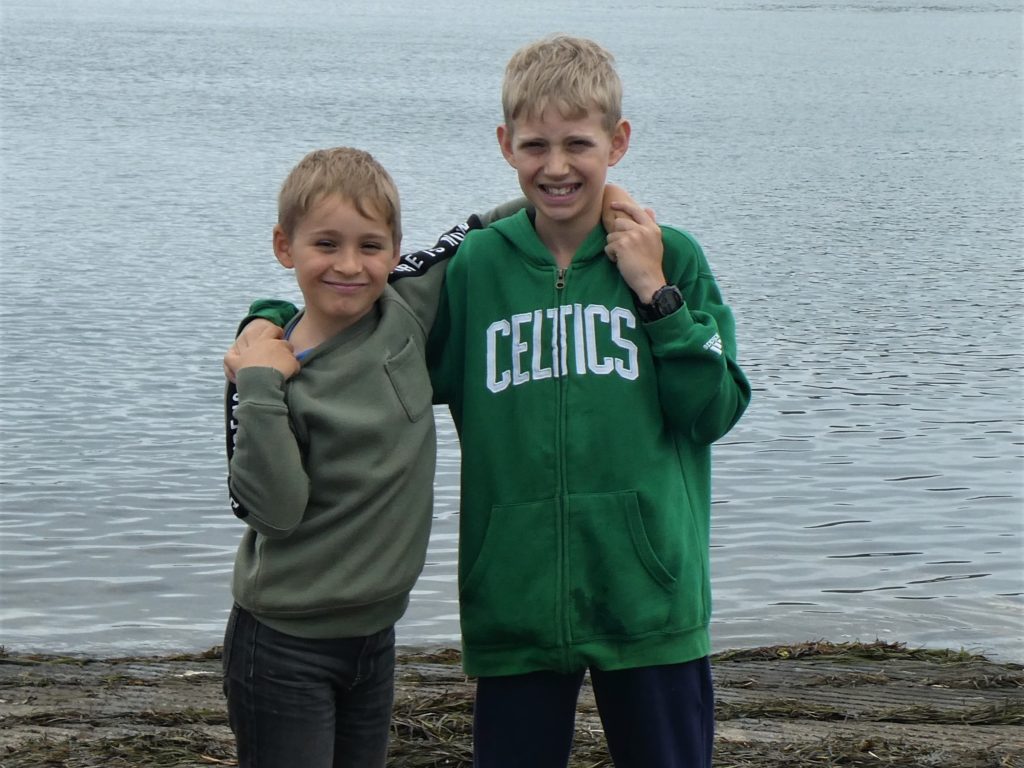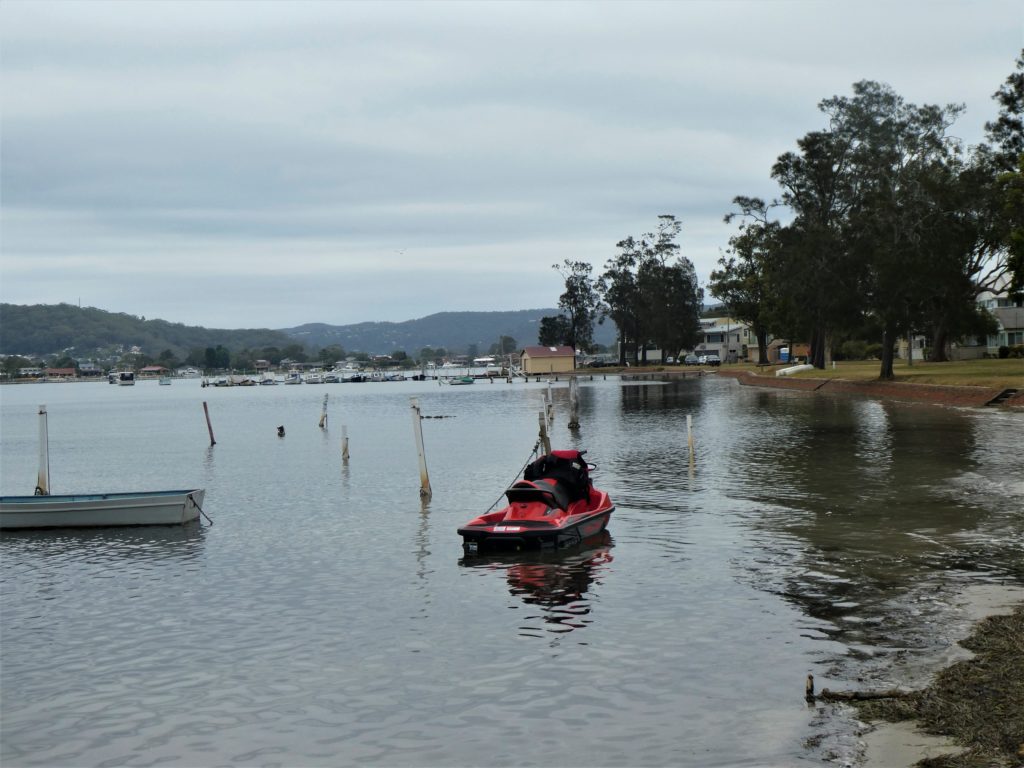 In the afternoon Jack went off for a birthday party with some friends while I popped out shopping with Hayley for ingredients for dinner. When we got back I got on with preparing dinner whilst Hayley and Jamie caught up with some stuff they needed to do. Richard and I then just chilled in front of the TV (and yes being a puppy chewing bone again!) until the family returned. In the afternoon we enjoyed some more games (with Jack surprised at our skill at Super Mario LOL) before having dinner and a chilled evening with Jamie and Hayley.
Monday morning and it was time to say goodbye. But this time we knew it wasn't for long as we plan to base ourselves in Australia next year and will obviously see them again soon. We had great big hugs from the boys before they headed off to school. It had been such a lovely weekend.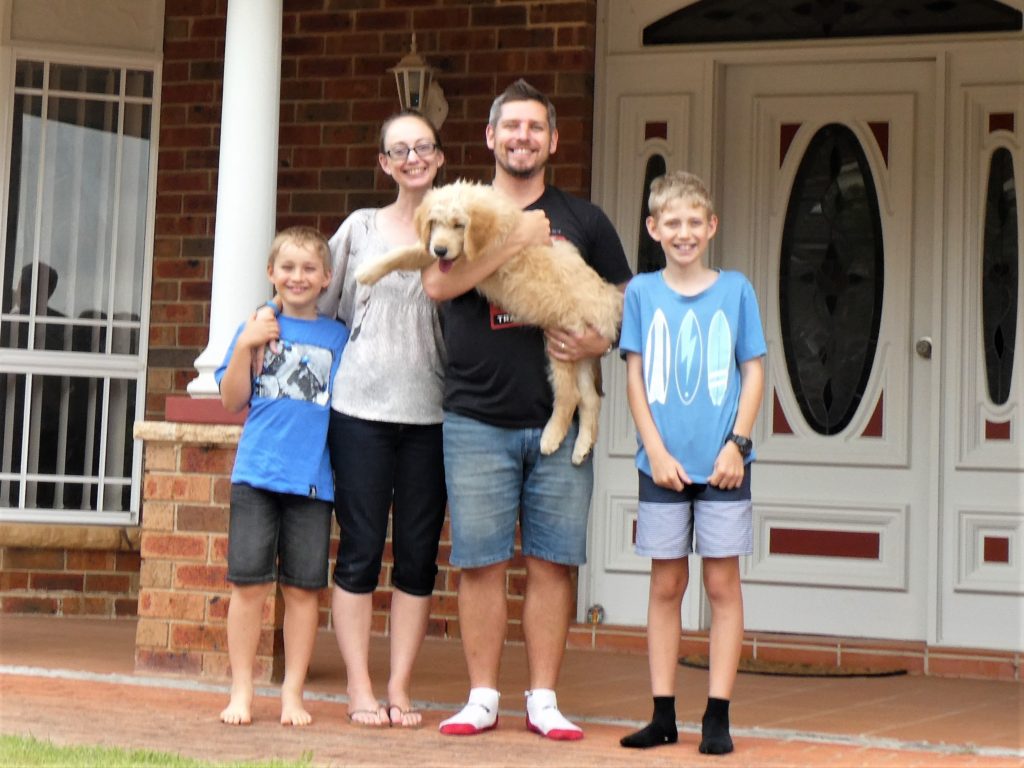 We drove back to Sydney airport to return the car and, of course, the guy claimed that some of the damage was done by us. We managed to persuade him that this was incorrect when we showed him photos that we had taken on delivery of the car – thankfully he accepted this evidence. All very stressful though! Having finally relieved ourselves of the car we met our booked driver to take us into the City. We were pleasantly surprised by our one-bedroomed apartment in Surry Hills – it was really lovely, large and well-equipped including full kitchen, dishwasher, washing machine and tumble drier. So we took the opportunity straight away of doing some laundry LOL.
We got ourselves settled in then headed into the City. We walked down to Central, purchased our Opal cards and topped them up (they cover all trains, buses and public ferries) and found the information centre. Armed with maps we then headed to the waterfront and enjoyed a nice bottle of wine sitting on the dock. The City was full of smoke so the sunset was pretty hazy. Afterwards we headed back to our apartment via the local supermarket for basic supplies and then had an early night.
Tuesday morning we were up early and caught the bus and the double-decker train to North Sydney where we met Peter who Richard used to work with in London about 15 years ago. We had a nice catch up with him over a coffee.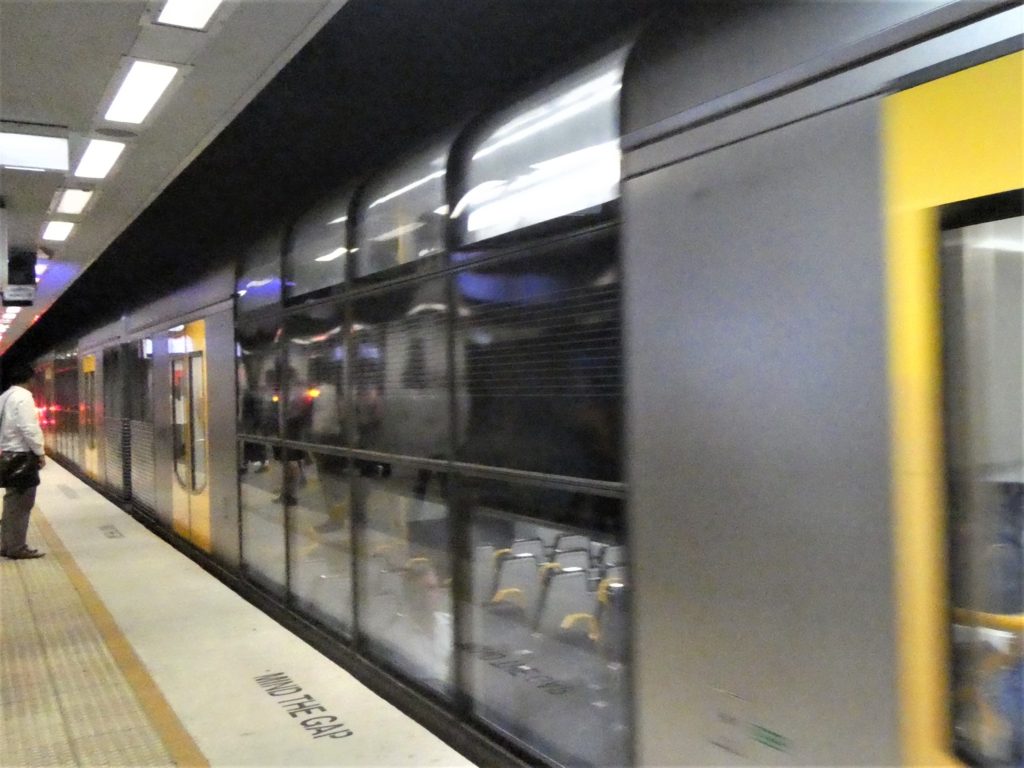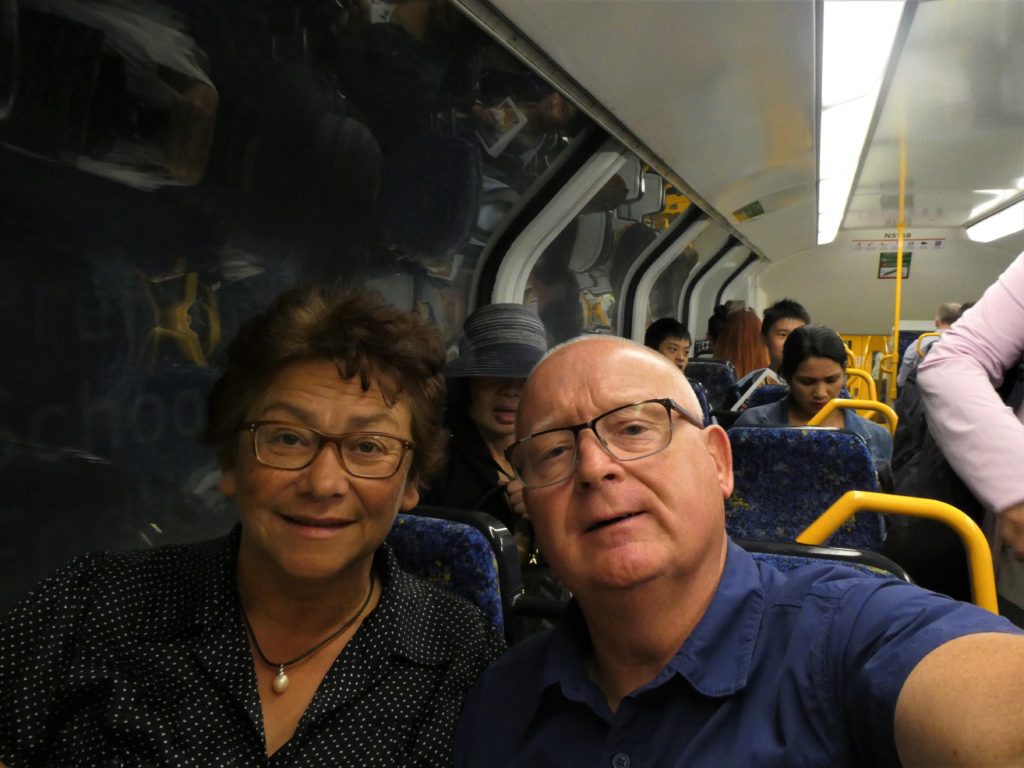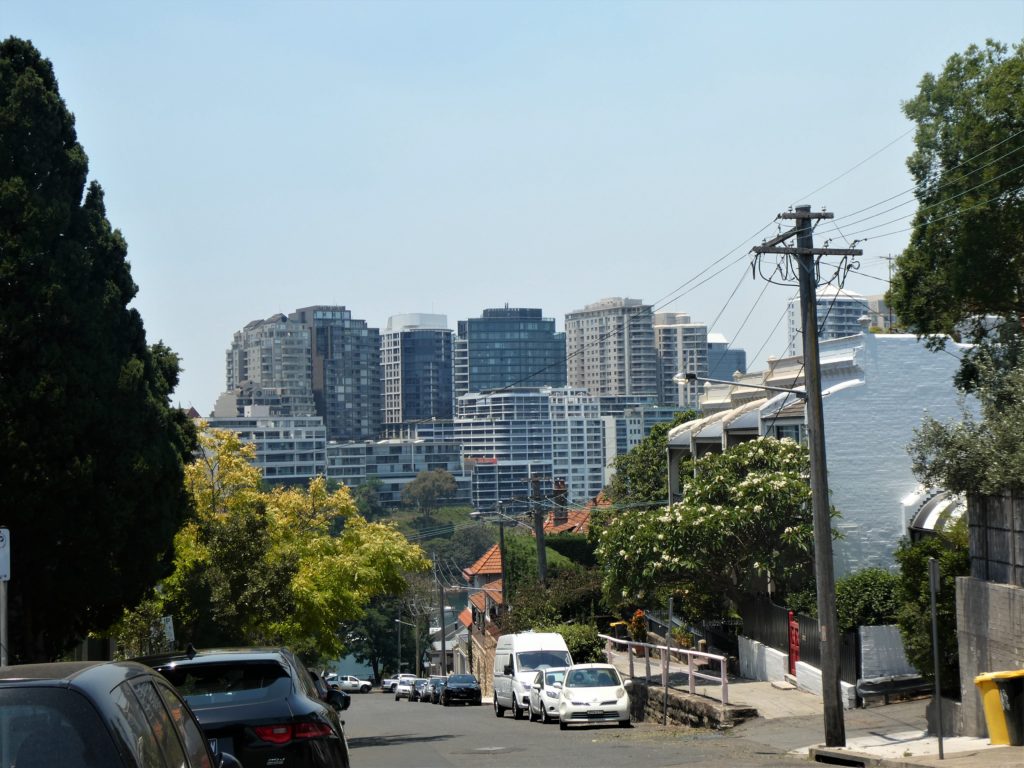 Afterwards we headed back down to the wharf and went on a Captain Cook's Cruise around the harbour, admiring the sights and sounds of the City which was being dwarfed by a cruise ship. Thankfully by now the smoke had started to clear up a bit so we were able to enjoy the wonders of the huge Sydney bay area.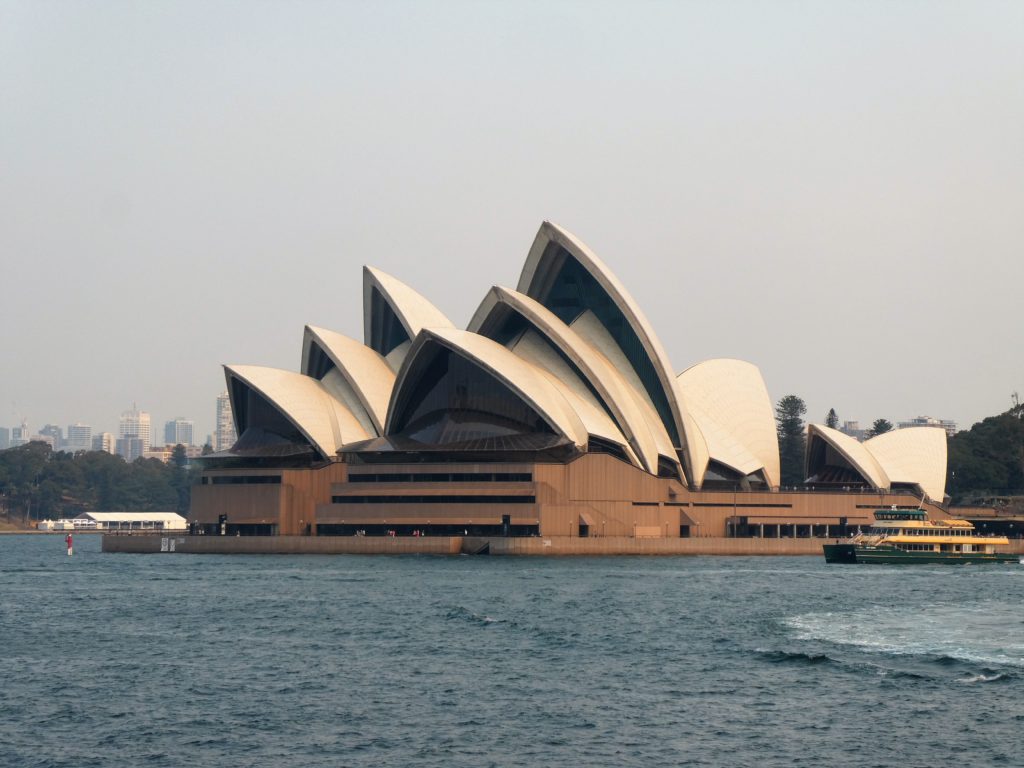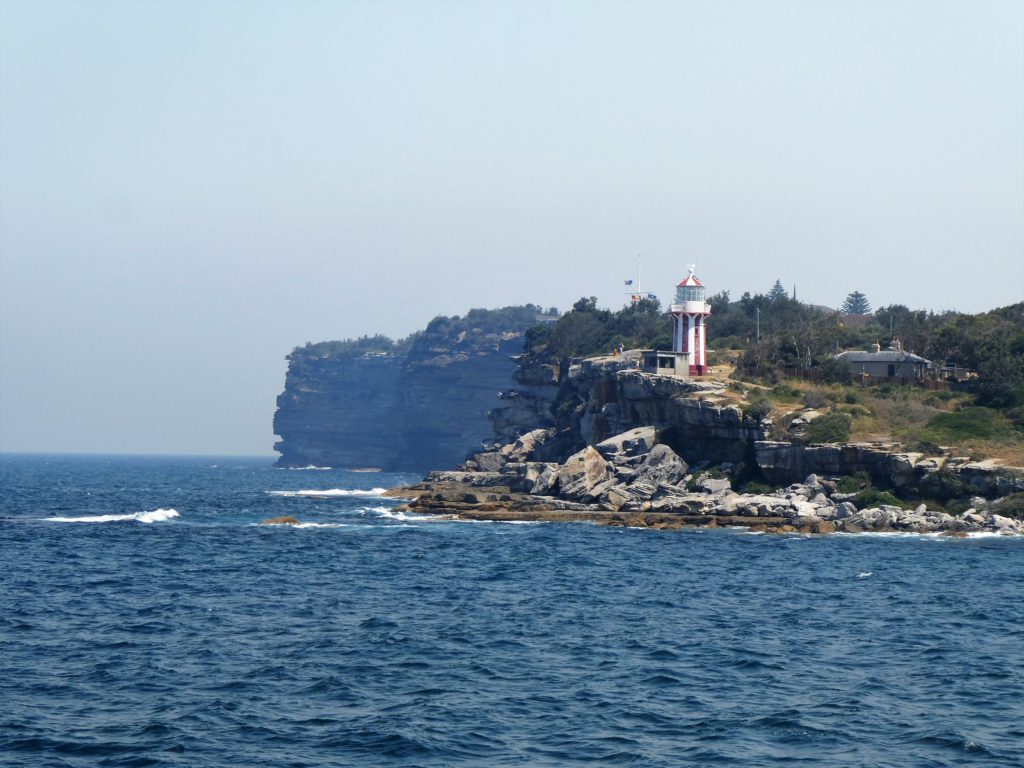 After the cruise we wandered Darling Harbour which was fun. It is a really buzzy sort of place and we had a few happy hour beers in one of the waterfront hostelries.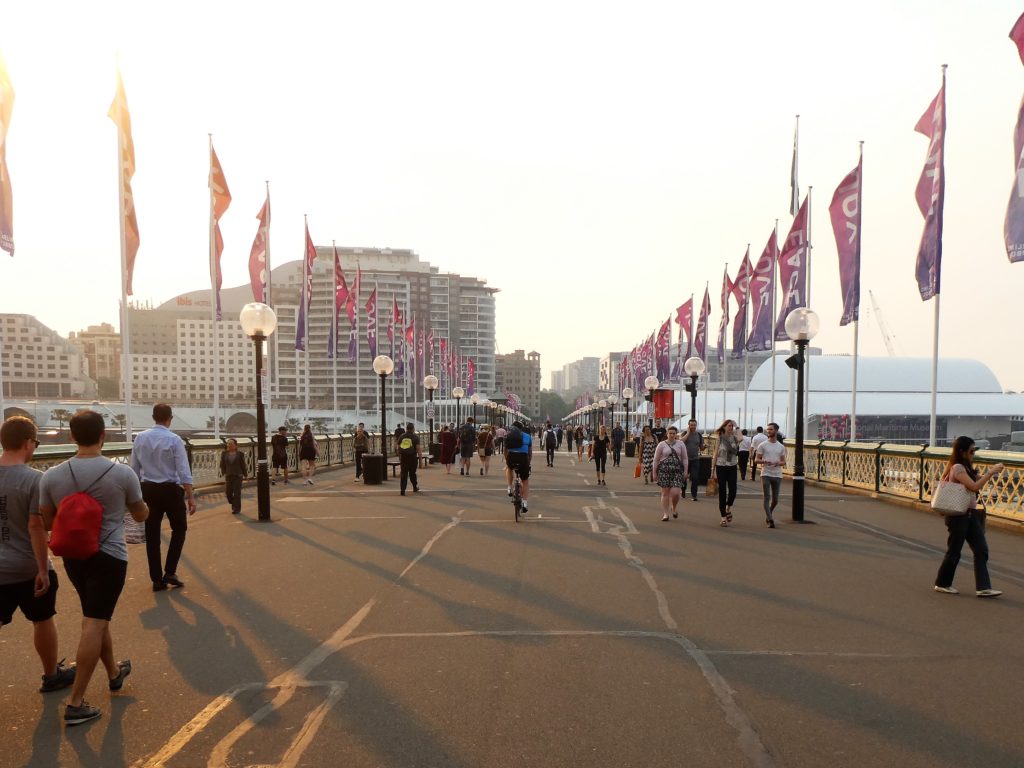 We were both hankering after a Chinese meal though so decided to take ourselves off to Chinatown and found all the tourists queuing to get into the highly-rated restaurants (on Trip Adviser). So we followed our normal instinct which is to seek out where the locals eat and found a pretty scruffy little Chinese which served absolutely fantastic food. After dinner we headed back to our apartment pretty exhausted by a full day (and laden with takeout boxes).
Wednesday morning we headed out early to St James Station to pick up a coach tour waiting by the spectacular fountain.
This covered a lot of ground and we saw lots – from Mrs Maquerie's Chair to Bondi Beach – but it really wasn't enough time in any one place to explore. But it certainly gave us a taster of what Sydney has to offer and we look forward to returning next year to see the City in more depth.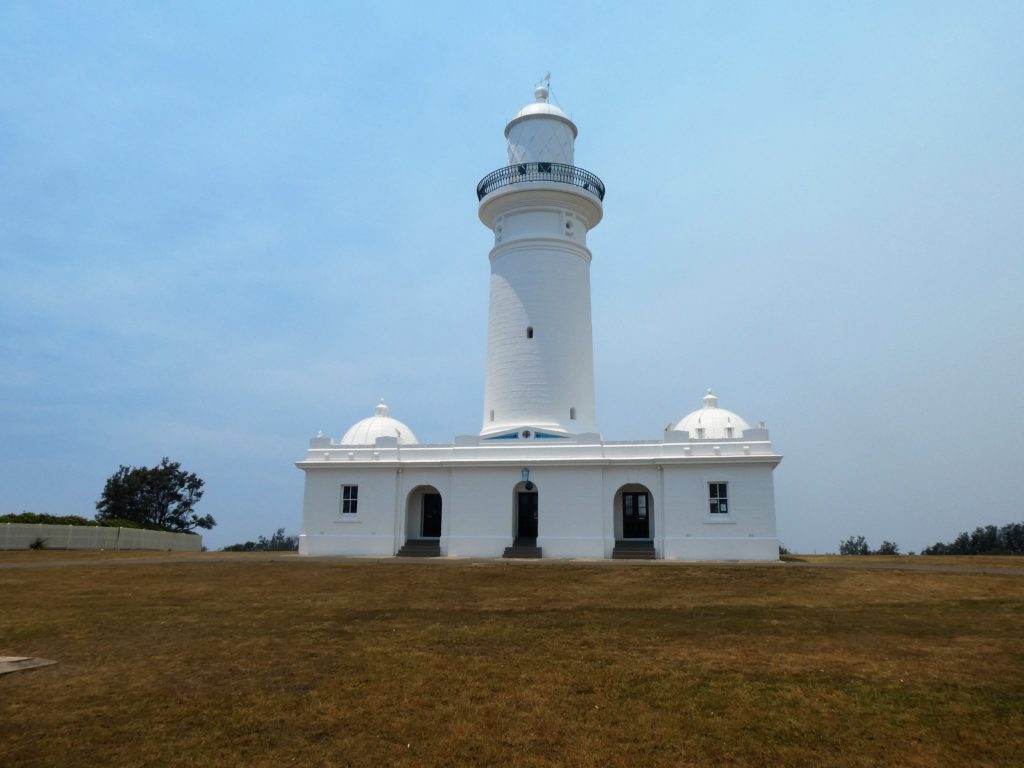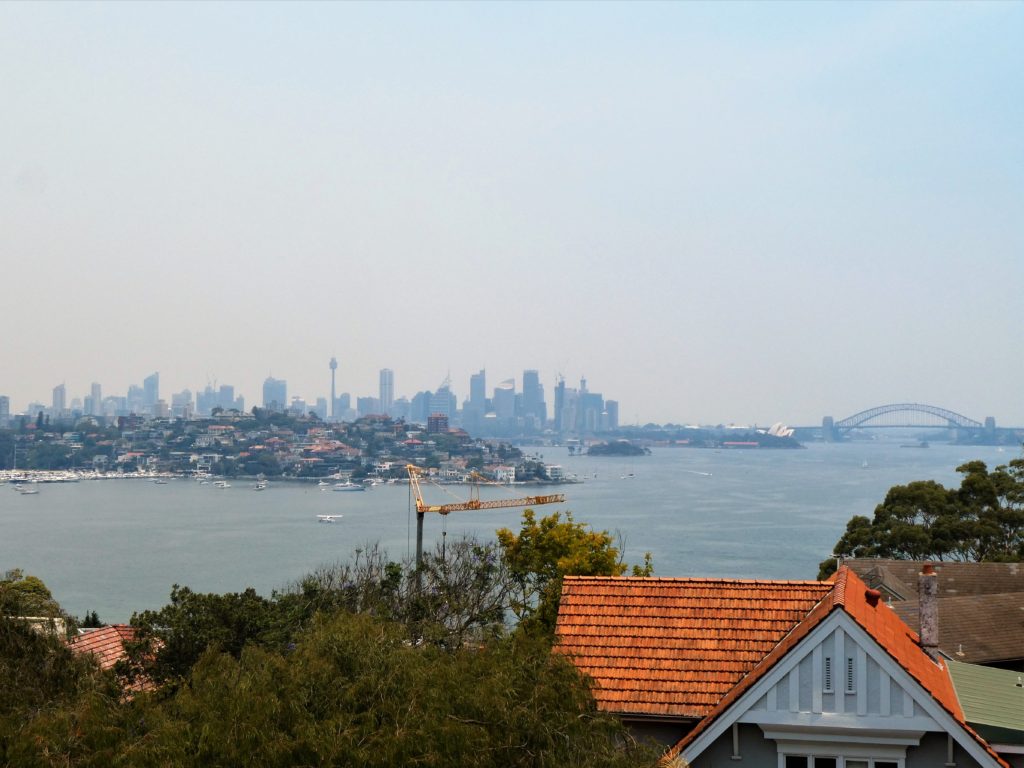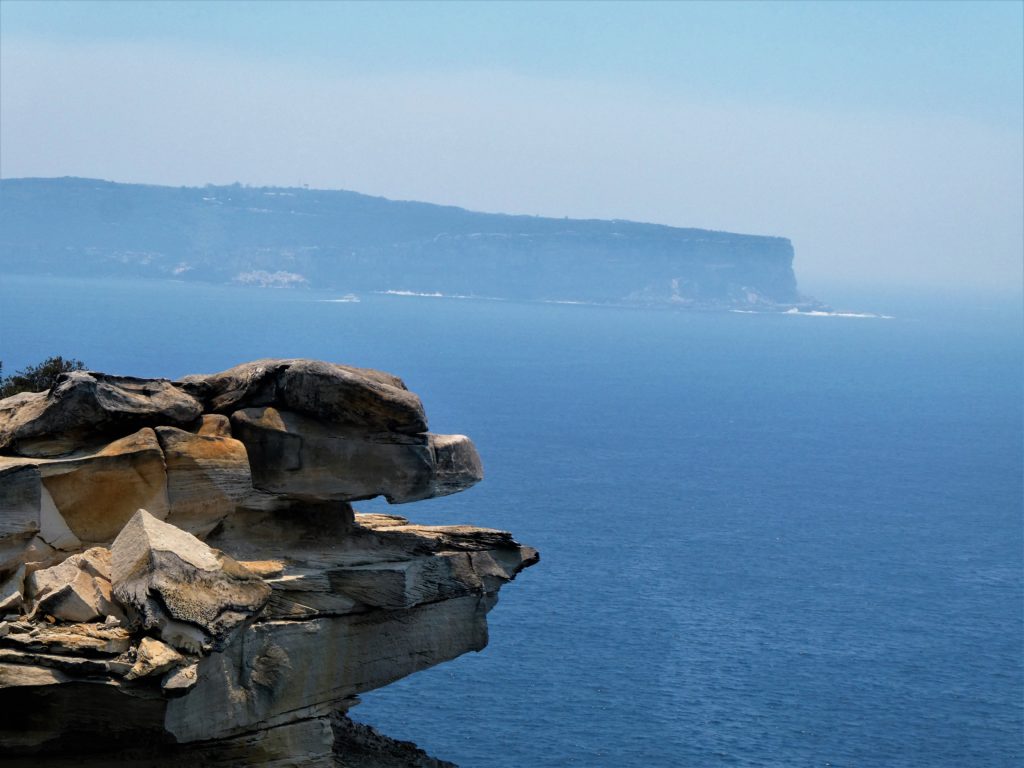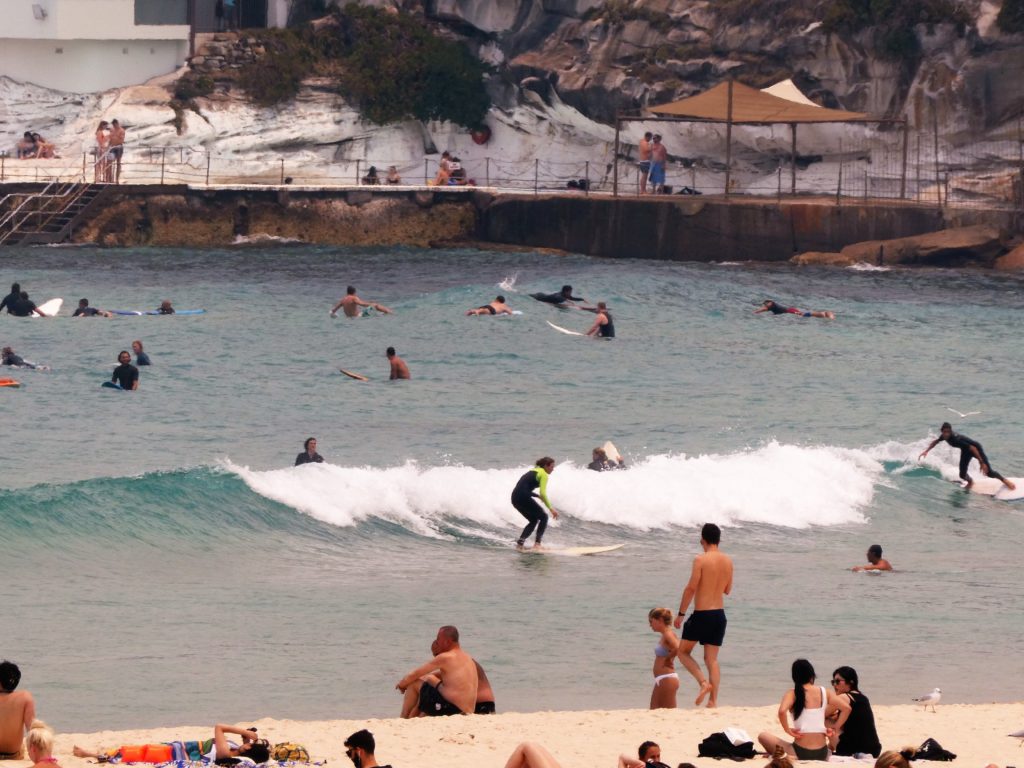 After the tour we visited St Margaret's Cathedral which was pretty stunning…..followed by the SydneyTower Eye inside the huge up-market Westfield shopping mall. But it wasn't worth paying to go through to the observation deck as the smoke was dense again and visibility was poor.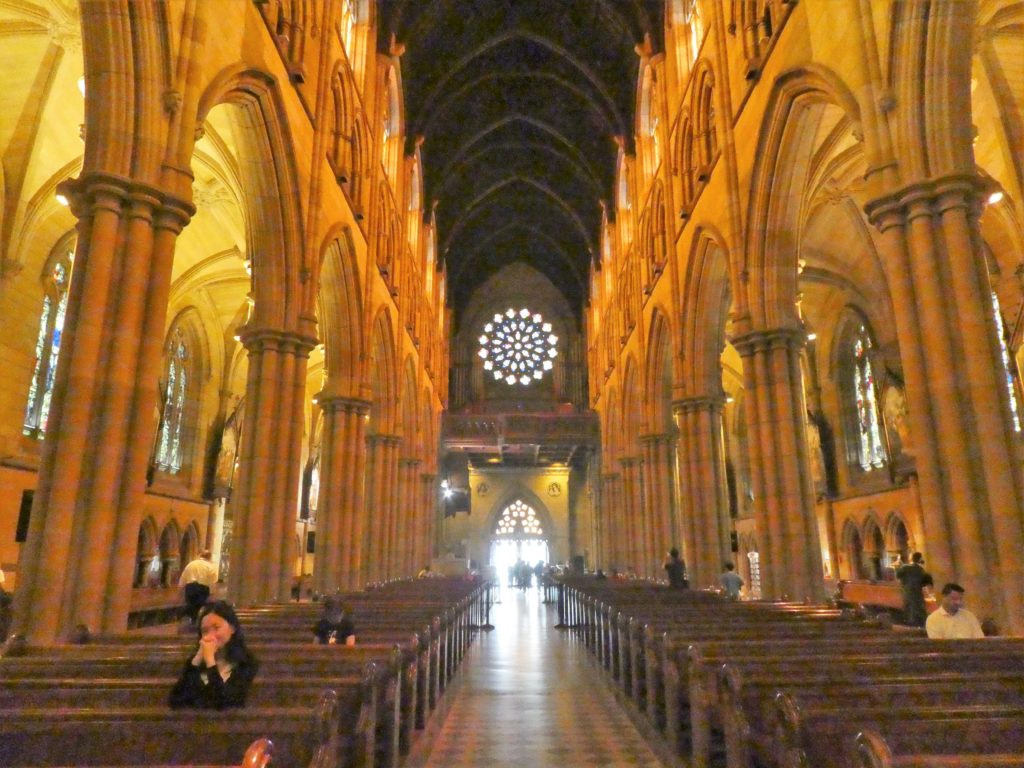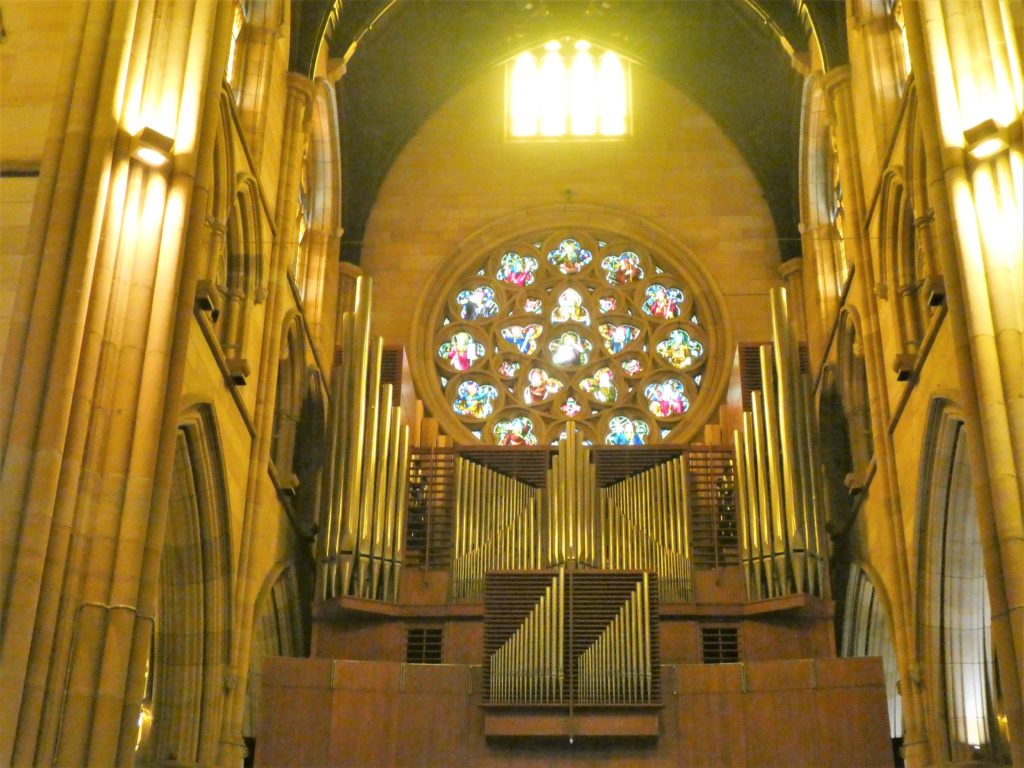 Having wandered the mall for a while we then headed over to the Rocks, a historic district. We had a look around and had a snack before heading to the Glenmore Hotel. We had arranged to meet Sam (who used to work in London with Richard and is now based here) and Mark her fiance. We also met up with Matt who I used to work with in London.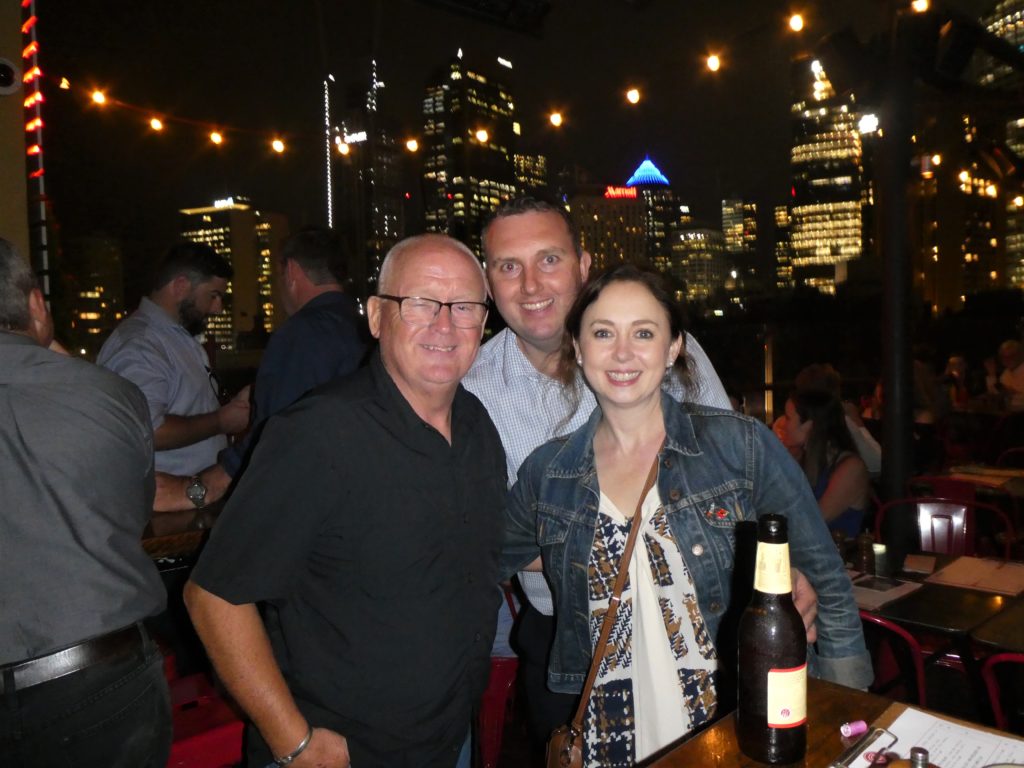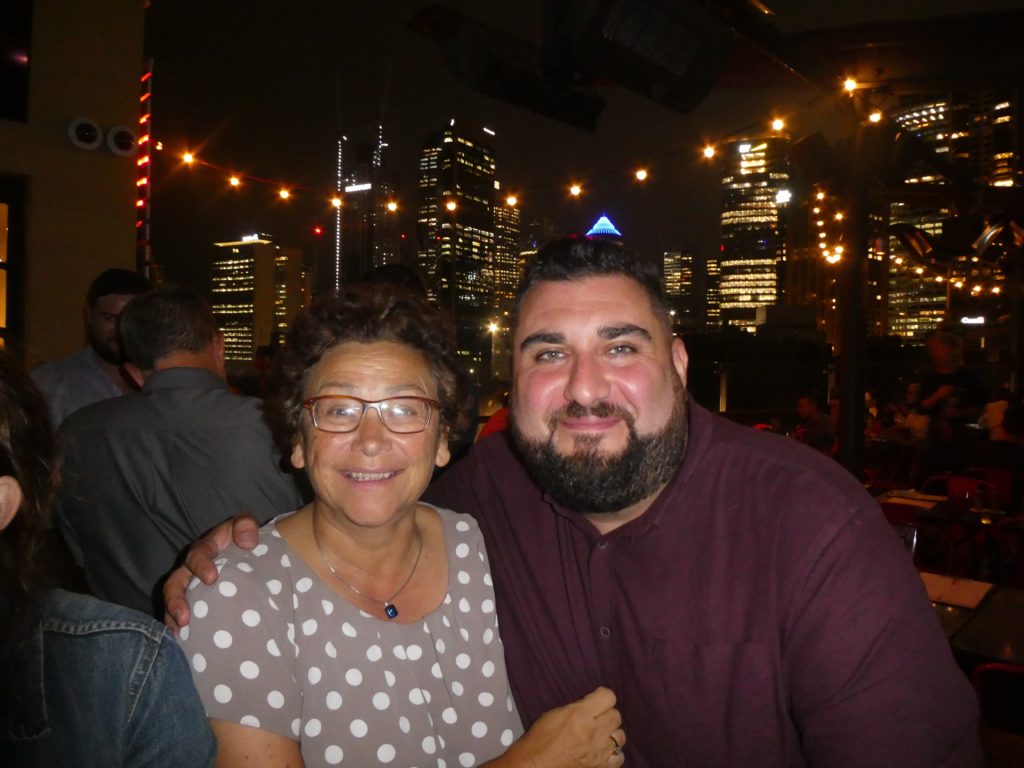 So we had a very social and boozy time catching up. Was a lovely end to a great trip. We thoroughly enjoyed Sydney and look forward to spending more time there in future.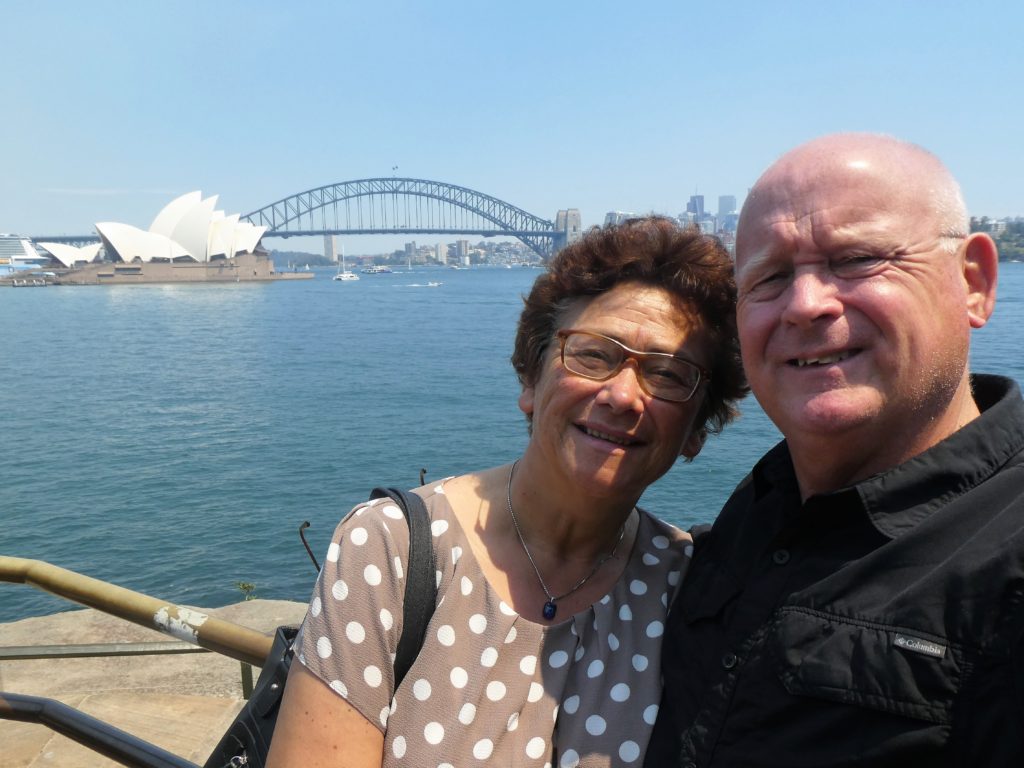 Thursday morning (5 December) we were up early, did our final bit of laundry and packed. We then checked out and waited for our booked car to the airport. We arrived too early to check in with Qatar Airways so had brunch before queuing for the desks to open. Finally they were manned and we shuffled along. Checked in we headed to the Duty Free and Richard bought a new unlocked Samsung phone as his old one had finally died. My old iPhone is on its way out too so looks like Christmas presents are sorted LOL.
We then waited for our first long flight of the day to Doha, Qatar. Sadly it was delayed by almost an hour but we were kept informed and eventually boarded. Eventually we took off and settled down. The flight was very busy but it was quite comfortable and we enjoyed the huge seat-back screens, large entertainment on-demand, plus lots of good food and drink during the 17 hour flight. Eventually we landed at Doha and, because of the delay, we had to move quickly to our next gate. We got through security again and waited to be boarded – thankful we had made it on time. This flight was on time and we took off again for another 7 hour flight. More food and great service until, eventually, on Friday morning (London time) having been flying for 24 hours we landed at Gatwick airport pretty exhausted.
We got our bags quickly (very pleased that they had made the tight turnaround in Qatar), cleared immigration, customs, then headed outside to meet Alison who was driving us home. It was cold and raining…..although, apparently, we were lucky as it was actually about 10 degrees earlier than the day before! Brrrr…… And, so we were home again.
Will do another blog soon to reflect on this year's sailing season.
Bye for now
Jan