After bringing together and submitting all the relevent documentation we were delighted to be granted New Zealand visas. But were surprised by the 'arrival' date being set at latest 7 November, although that wasn't a problem as we definitely planned to be back by then. So one thing ticked off the list and, most importantly, it meant we could travel on a single ticket and could also stay in the country for up to nine months. Very happy as that should eliminate any future problems checking in at the airport.

We scattered Mum's ashes on a gorgeous sunny morning in Brighton and enjoyed a nice weekend in my home town celebrating her life. We did a traditional mariner's farewell by turning to starboard and circling the zone meaning "time and life goes on" whilst saying our final farewells over poems, music and the scattering of roses and petals. A fitting end to a beautiful person.
Guess it will get easier with time but I still miss her terribly especially as we celebrated what would have been her 88th birthday earlier this month without her. Here's one of my favourite pictures of us together having fun….this was Christmas in Mexico.
We started receiving new quotes for yacht insurance although they all come with certain restrictions so we need to review them to make sure they offer what we are looking for. Particularly named storm coverage as, although Brisbane (next season's destination) hasn't had a named storm for a while, we don't want to leave ourselves exposed without it.  Definitely time to read the small print.
I finally got signed off by the back consultant, so as I had to wait for the next surgery we quickly fitted in a trip to the Peak District to see our friends Jack and Elaine who had retired up north in our absence.   Was lovely to see them.   They have a beautiful home and have obviously found their happy place and with views like this who can blame them?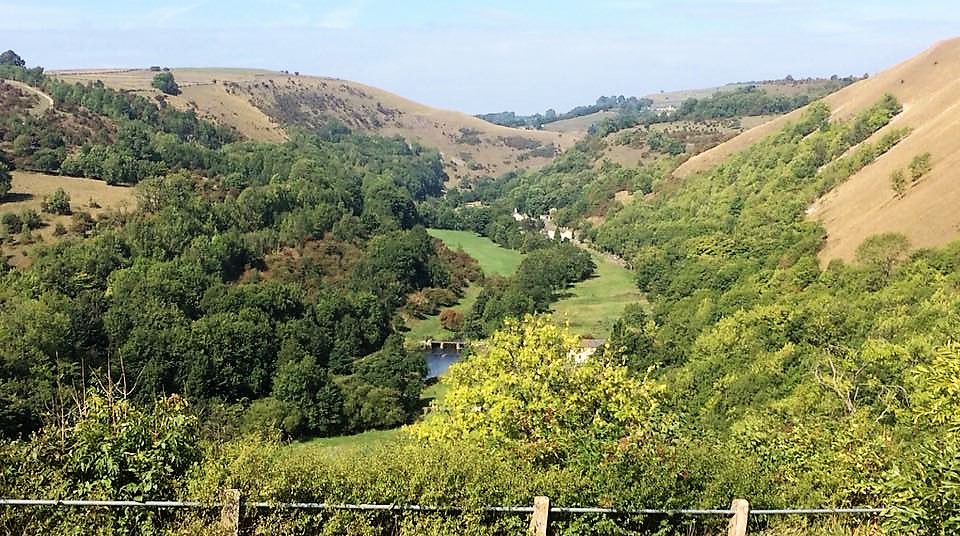 On the way we popped in to see Chris, a fellow cruiser who was on the same circuit as us last year.   He is also taking some time out at home before starting another sailing season.   Was lovely to catch up with him and Wendy, albeit very briefly.  Here is a picture of his boat Sea Bear in Tahiti….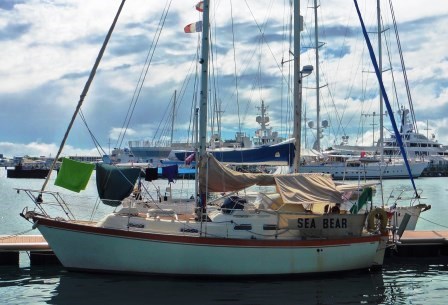 I then underwent a hip arthroscopy at the end of September. Although the consultant managed to attend to my femoroacetabular impingement via keyhole surgery there was a lot more work to do than he expected so the surgery took longer. Poor Richard waited in my room for nearly four hours wondering what had happened to me. Thankfully everything went OK and I'm slowly recovering. The hospital sent me some pictures of the instruments at work inside my hip shaving and shaping the bone which I thought you might find interesting…..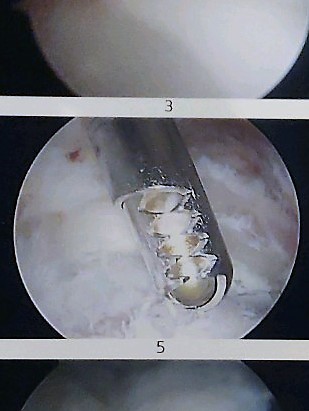 This more intensive surgery meant that I was banned from flying for three months due to DVT risk. Which subsequently pushed our return to New Zealand into early January next year. So, of course, we missed the deadline for the NZ visa and have to start the whole process again….sigh…..and will be in the UK for Christmas after all….another sigh. I am disappointed by this turn of events but am happy to report that the recovery is going well although frustrated somewhat by an extended period on crutches and my house arrest!  Richard has been amazing looking after me in between his domestic duties LOL.
This change to our schedule (again) meant we became increasingly concerned about leaving Morphie in the water so we had her hauled and she is now safely back on the hard. The marina guys continue to look after her for us and we are very relieved to have had such good support. Here is a picture of her in her slip when we left in May, looking sparkling, and her dirty bottom getting a jet wash when she was hauled three months later but only some slime and barnacles, thankfully. Fingers crossed she looks just as good when we get back next year.
It is hard to believe that it is now 10 years since we sailed a brand-new Morphie from the Chesapeake down to St Thomas…and almost six years since we went cruising. Where has the time gone? And such amazing adventures along the way – and we are only half way around the world!  Really looking forward to what comes next……
Because of Morphie's advancing years we have had another rigging check (the last one was done in Guatemala prior to sailing the Pacific). We covered a tough 9000 miles last year so wanted to make sure that everything was still good…and need to prove this to our prospective insurers. We are very pleased that, apart from some halyards / lines needing replacement (which we had planned this year anyway) she passed with flying colours.
Richard has been keeping himself busy getting on with house maintenance. We have replaced our front and back doors and have had a new garage door installed too….so the house is looking quite smart. He has also reseeded the front lawn and done some work in the back garden to get rid of some of our flower beds and fill them with pebbles to restrict weed growth while we are away – when we return from cruising we'll reinstate the flowers LOL.
A lot of this work was done on Richard's 61st birthday so felt bad that I was unable to help him. Here he is last year celebrating in Tonga so nothing quite so exotic this year but at least we did manage to have an Indian takeaway with friends to celebrate the occasion LOL.
Being home we are going to be able to attend a couple of family weddings so it is not all bad. And the autumn weather so far has been beautiful – from a (chilly) windswept day in Folkestone to a beautiful calm day on the Essex Coast.
We have been invited to the National Arboretum to join the Blind Veterans Association for the special 100th anniversary rememberance service in recognition of donations collected at the funeral in lieu of flowers in Mum's memory. Another special honour – feel so proud to be her daughter!
I'm also really excited about getting fully back on my feet so I can organise all those nights out on the town with the girls LOL as I'm definitely stir crazy from being housebound for so long. Am very grateful to have such good friends who have taken me out, sent me flowers, and just generally been so supportive during this period.  Thank you all.
Whilst we haven't booked the flights back to New Zealand yet we have been thinking about what we are going to be doing on our return (apart from getting Morphie ready to go back to sea). Obviously our time exploring this fascinating country has been curtailed and so, along with friends Carolyn and Ron, we are taking a Seabourn Encore cruise around the whole of New Zealand to see the highlights. Yes, never thought you would find us on a cruise ship!   Quite an exciting itinerary on this small luxury ship so really looking forward to that future adventure.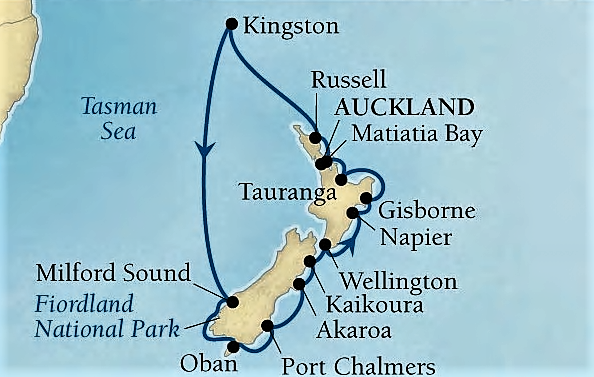 After that, our friend Clive is also flying out to see us so planning land travel to see some of the interior and also, with some luck, a bit of sailing….
So lots of fun ahead after such an awful year!
Bye for now
Jan