Sunday morning (15 May) we had breakfast in the hotel before being picked up for our Tamar Valley Wine Tour on a miserable grey drizzly day. First stop was Hinton Bay – a small family-run vineyard who only make two wines (in the French style) of Pinot Noir and Chardonnay. We were treated to pretty decent-sized glasses to try whilst we had a chat with the owner in his lovely dining room. We also met his wife who runs a cookery school from the premises as well as a luxury retreat overlooking the most fantastic scenery. Who wouldn't mind waking up to that view, eh? Lovely wines and great people – what a good start! Clearly the Pinot Noir went down very well with our group as they purchased 36 bottles between them to be shipped back to their home addresses. Definitely a hit!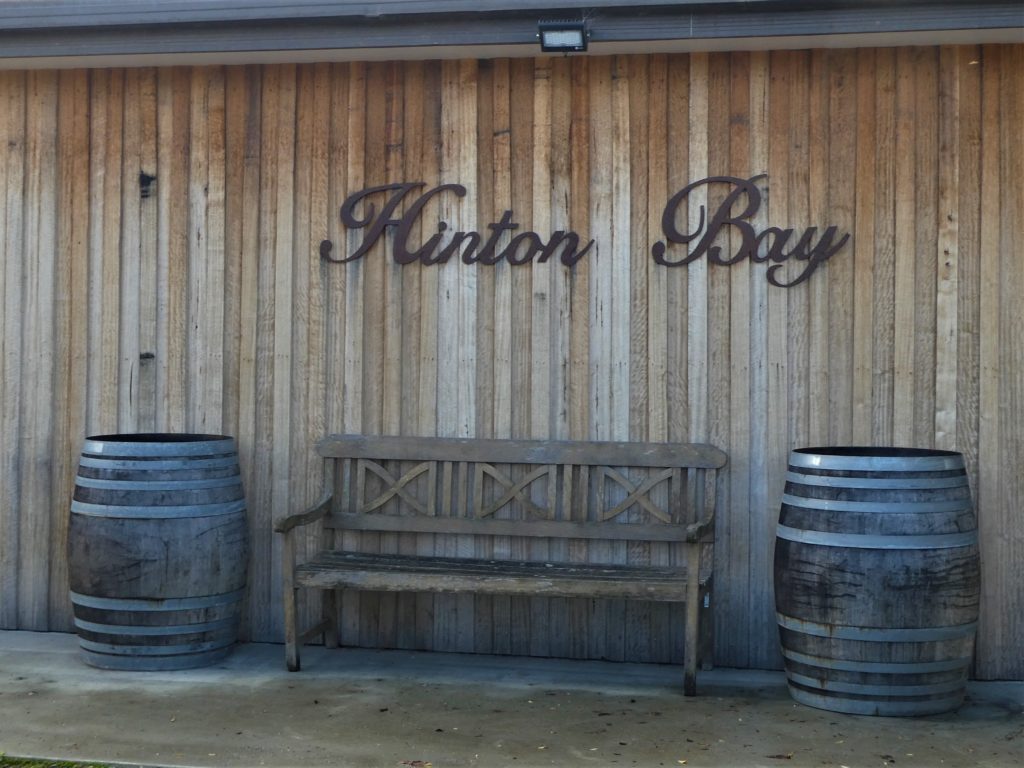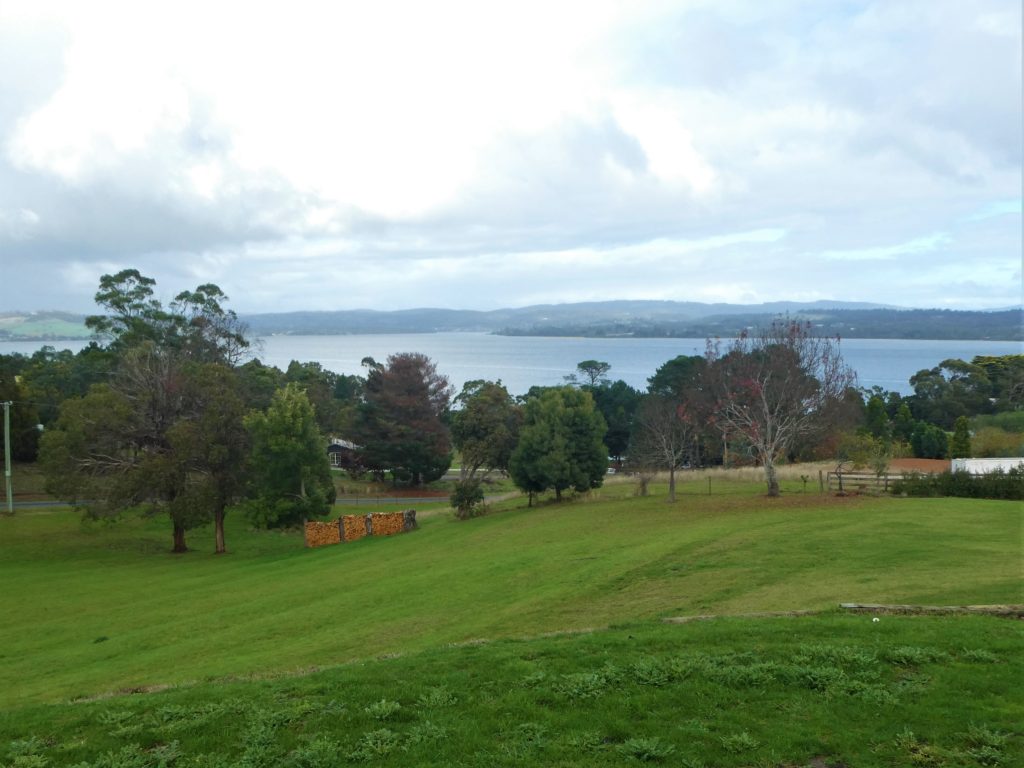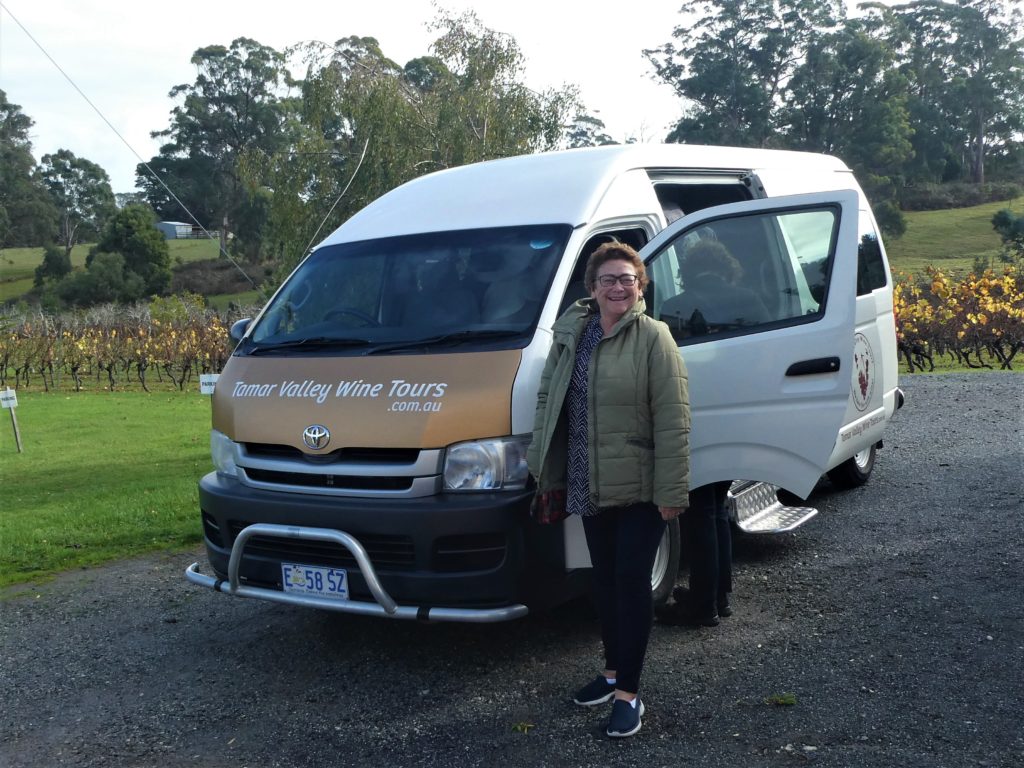 Next stop was Iron Pot Bay Vineyard. Another family owned vineyard who have been making cool climate wines for 30 years. We visited the Cellar Door and tasted five of their offerings – including a rose and a lovely sparkling wine. I enjoyed the sparkling wine so much I did actually purchase a bottle when we left. But the tasting was a bit lack-lustre in respect of the operation – yes we were delivered a range of wines, but there was very little information about them and the woman didn't really stay and interact with the group.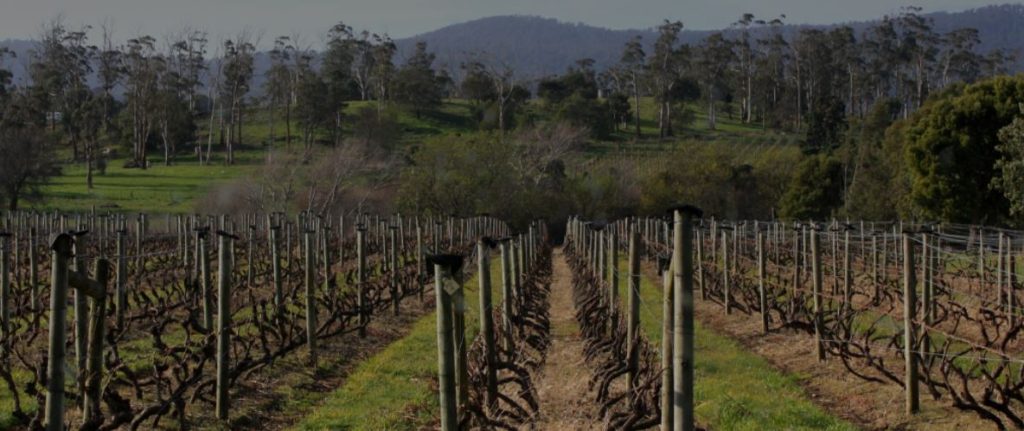 Next we headed off to visit the Legana Estate to taste their Velo wines. Some interesting flavours here but some were not really to my palate – the only place that I actually poured wine away in between servings…. Never mind. Also the cellar door surroundings were a bit tight for a group of our size and we had to move glasses up and down the table as the woman doing the tasting wasn't able to actually circulate around the table to pour. Again a brief explanation but little else although I did enjoy a couple of their offerings and I thought the Reisling was absolutely lovely so bought a bottle for later LOL. The Rose was also really quite good.
Moving on we headed to lunch at The Ducks restaurant which was serving a variety of local wines and there was a complimentary glass offered with our lunch. At this point Richard didn't feel like any more alcohol – as he had tasted all the wines offered including the reds which I had declined (as the tannin doesn't agree with me) – so I chose the Iron Pot Bay sparkling and got two glasses as Richard ordered another one for me. Result LOL. Great food offering here too with great service. A really nice place.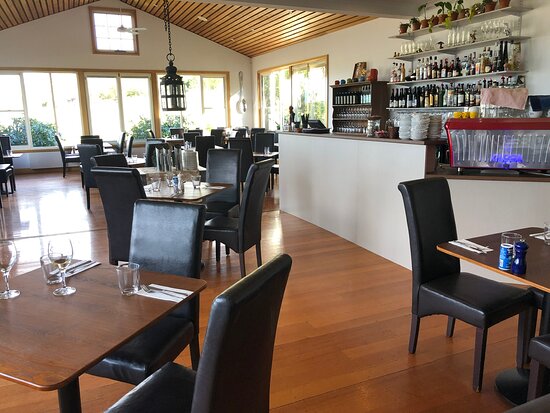 After lunch we visited the Tamar Ridge Winery. This was a large commercial operation and very different from the small family-run vineyards that we had visited previously. The property has a very smart cellar door / restaurant. As well as a great tasting – with a very knowledgeable and personable woman – we were given cheese and biscuits to wash it all down with. Very nice indeed! I had already found the Tamar Ridge Sauvignon Blanc in a number of places so bought a bottle to take with us… It was clear that the enthusiasm of the woman leading the tasting had the desired effect on our group – I think everybody bought something and one couple purchased 12 bottles. Was such a shame about the weather – it was pouring down by now – as the scenery would have been beautiful I'm sure LOL.
Leaving Tamar Ridge we walked down the car park to the gin factory – which makes the flavoured gins in the style of whiskey – where the group had another tasting. Not for me, I just had water and watched. Was interesting to note the different flavours and this was clearly another hit with the group as quite a number of bottles were sampled and purchased LOL.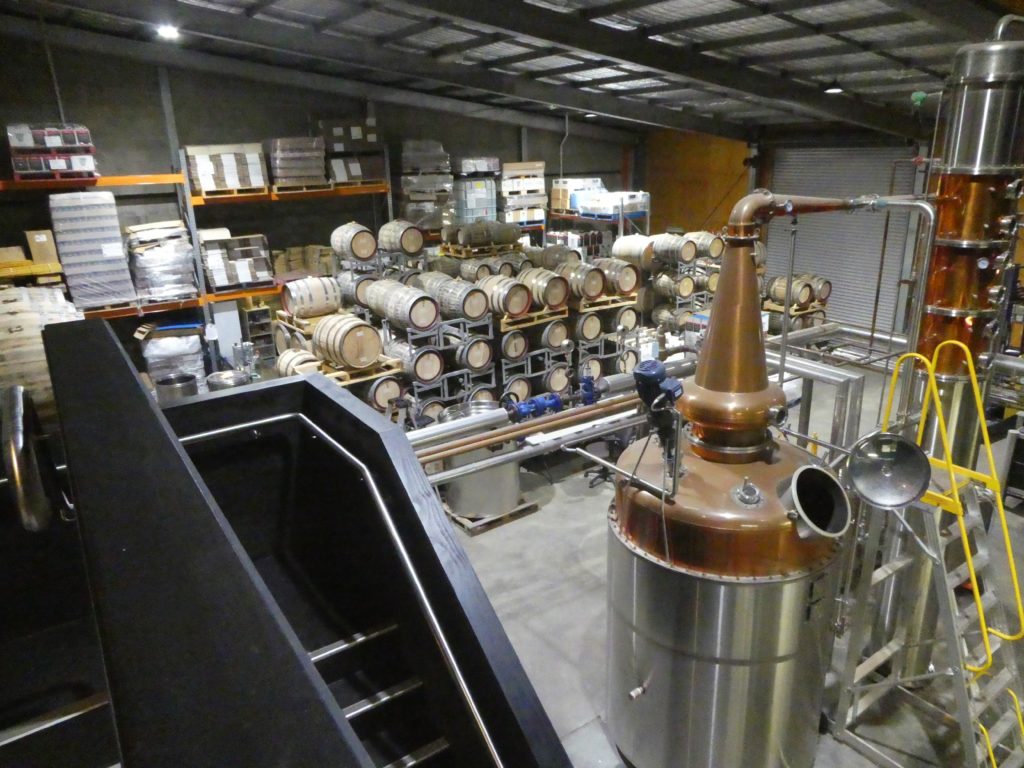 Finally we returned in the minibus back to our hotel. We had been well fed and watered so we just spent the evening in our room relaxing.
Monday morning, after another hotel breakfast, we drove away from Launceston towards Swansea. Thankfully the rain had cleared and there was even a glimpse of a blue sky through the gaps in the clouds. Couple of interesting things along the way the first was a blue tree. Not sure what that was about – looked a bit bizzare – but having done the research it turns out it is The Blue Tree project which says that by spreading the paint they spread the message that "it's OK to not be OK" which will help break down the stigma that's still largely attached to mental health. So a really worthy project.
Then we came across some sheep being transported…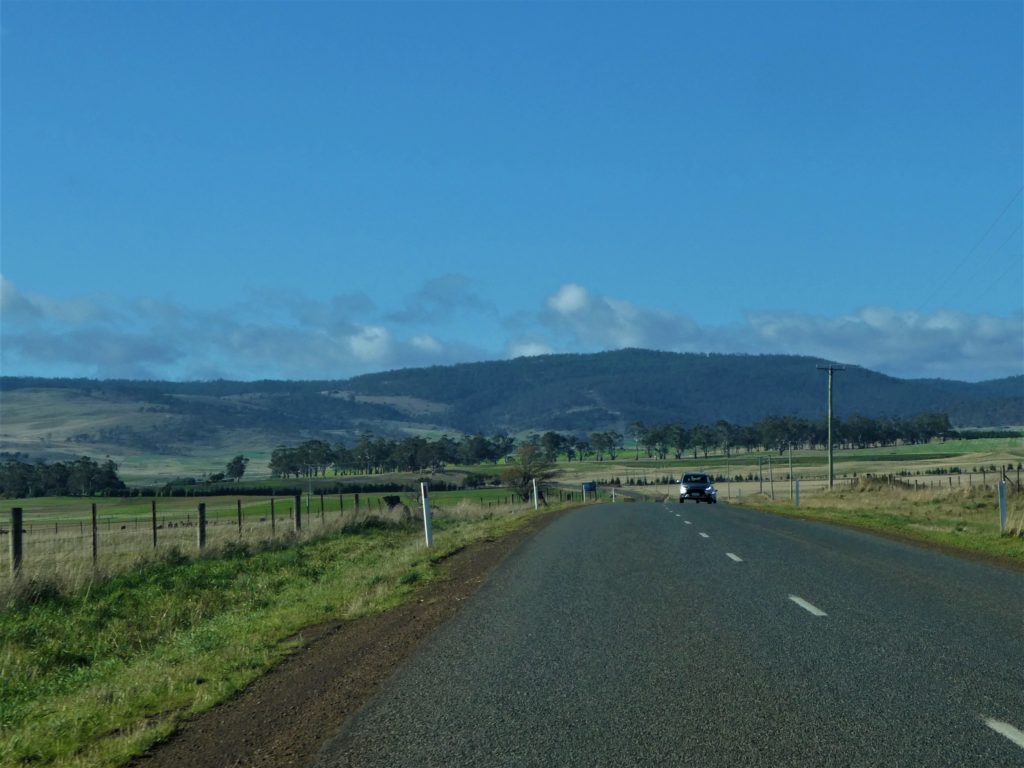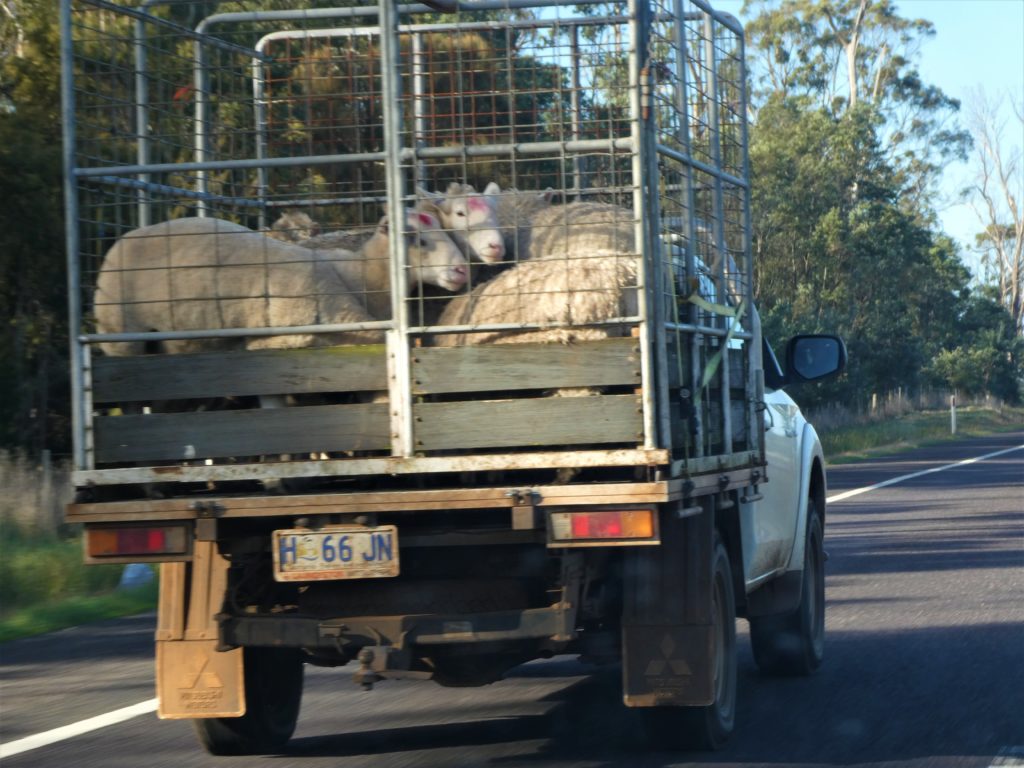 We had lunch out in Swansea at The Salt Shaker on the waterfront. It was an interesting menu and I spotted the Indian chef so opted for the curry of the day. Richard had fish and chips. My lunch was absolutely stunning but Richard was disappointed in his slightly slimy fish… Oh well, never mind. The place was very busy and most food looked really good – think Richard was just unlucky.
We were too early to check into our next hotel so went off to explore Nine Mile Beach. We went for a cold stroll on the beach in the wind and then suddenly were accosted by a couple of dogs – without parents! They ran up to us with one of them holding a bit of driftwood – dropped it at our feet – and excitedly encouraged us to throw it. Well, of course, we did as requested. They were clearly having a lot of fun so we carried on for a little while until the owner turned up to take charge – she said that they were very good at training humans to do what they want LOL.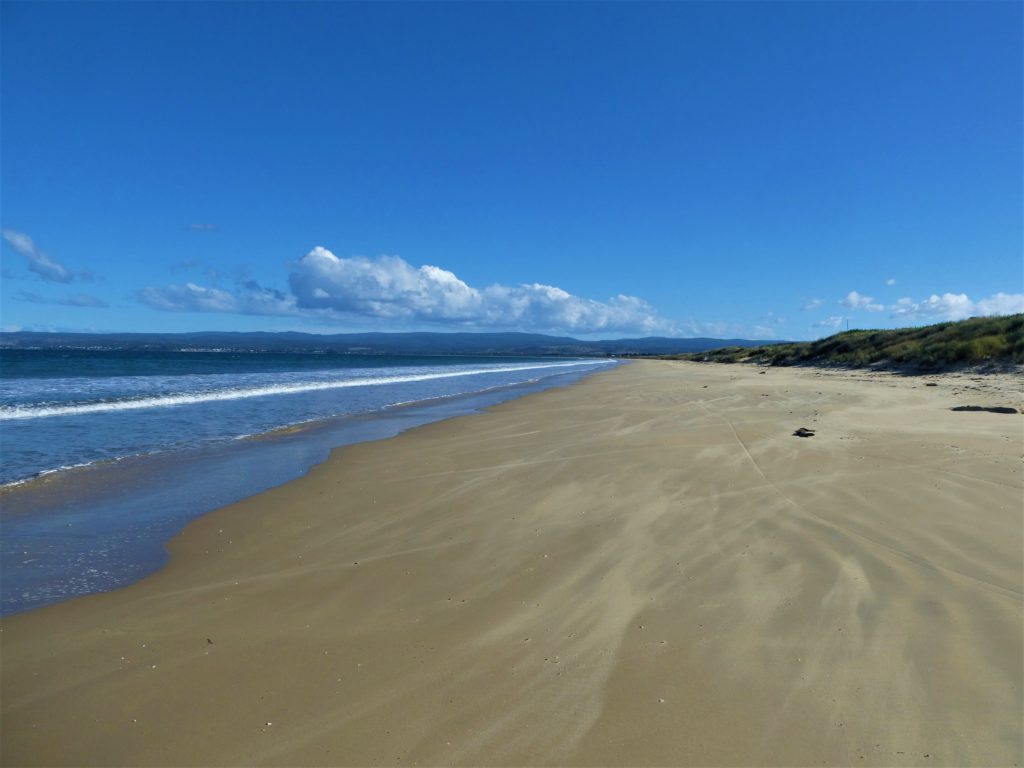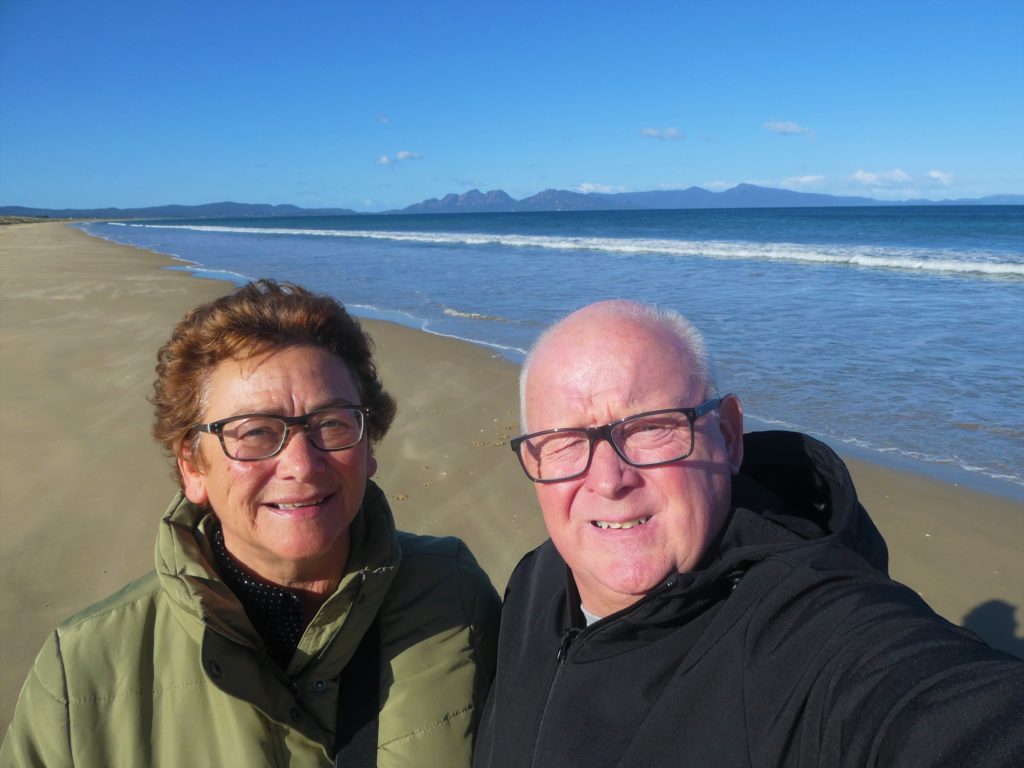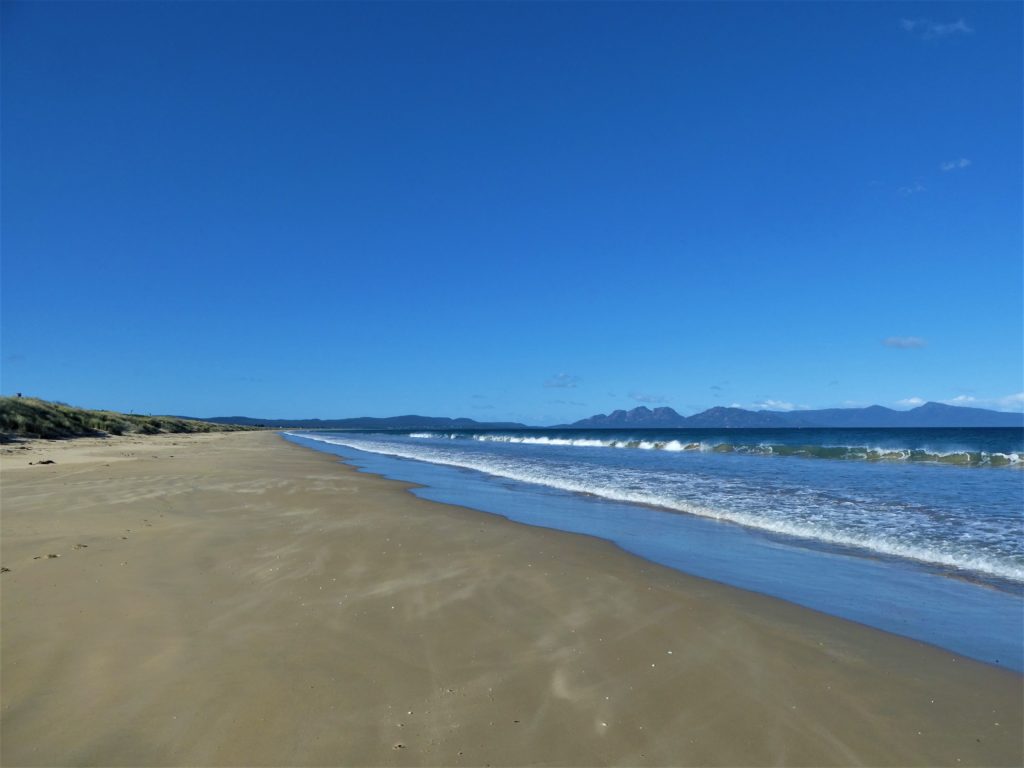 Leaving the beautiful windswept beach behind we then went to visit Kates Berry Farm (sic) where we enjoyed some coffee and got a bit carried away purchasing some blackcurrant jam and a number of jars of her hand crafted chocolate coated items – namely liquorice and crystallised orange for me and almonds for Richard. Naughty but very nice!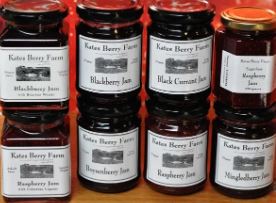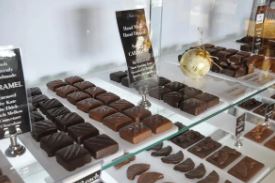 We then went to The Piermont Retreat to check into our room. Well we were given driving directions to our apartment through the extensive grounds to a semi-detached cottage. It was pure luxury with a huge king-sized bed, large TV, spa bath and two sinks plus the walk-in shower in the bathroom, coffee machine, balcony, sea views and all. Wow just wow, simply beautiful.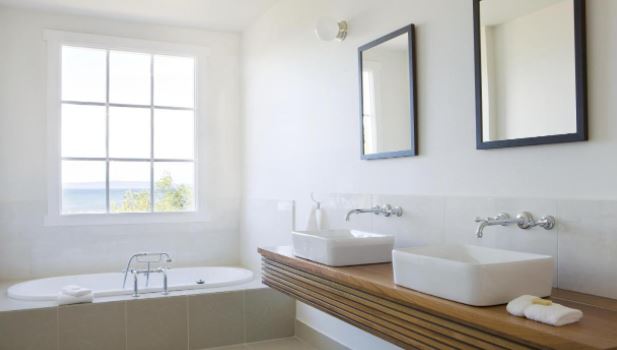 We rested up for a while then got ready to go out again as we were heading to Bicheno which was a 45 minute drive away where we had booked in for a Penguin Tour. So this was probably our only chance to see Fairy Penguins (the smallest penguin species) in the wild. In the 1990s the local penguin colony in Bicheno suffered lots of dog attacks. This inspired the people who run the penguin tours to "use business to protect nature". They understood that with careful landscaping, education and land management they could restore the local penguin position from a low of 40 up to almost 600 penguins today.
So they developed the area and built lots of dens for the penguins. Then they bathed the area in red light. Penguins are scared to come ashore if it is too bright as it makes them more vulnerable to predators. The red light and people being around also keeps the predators away so gives the penguins a safe route home each night as they come ashore after a hard day fishing. So we were taken on a magical tour of the area and sat down and listened to the penguins story and waited patiently. Eventually we saw a couple hop out onto the rocks, huddle together, before they pushed each other along as they came up the paths towards their dens in a line only breaking away at the very last minute. This meant that their route varied each night and, the evening we were there, they walked (waddled?) straight through a pile of excited (but stunningly quiet) spectators and even walked across their feet. In total we saw 25 penguins and heard lots of shrieking and callings – for such little birds they certainly can make a noise LOL. It was full moon so that probably put some of them off, it is not unusual for them to stay at sea during the night if they feel like it. Was an absolutely amazing thing to have witnessed.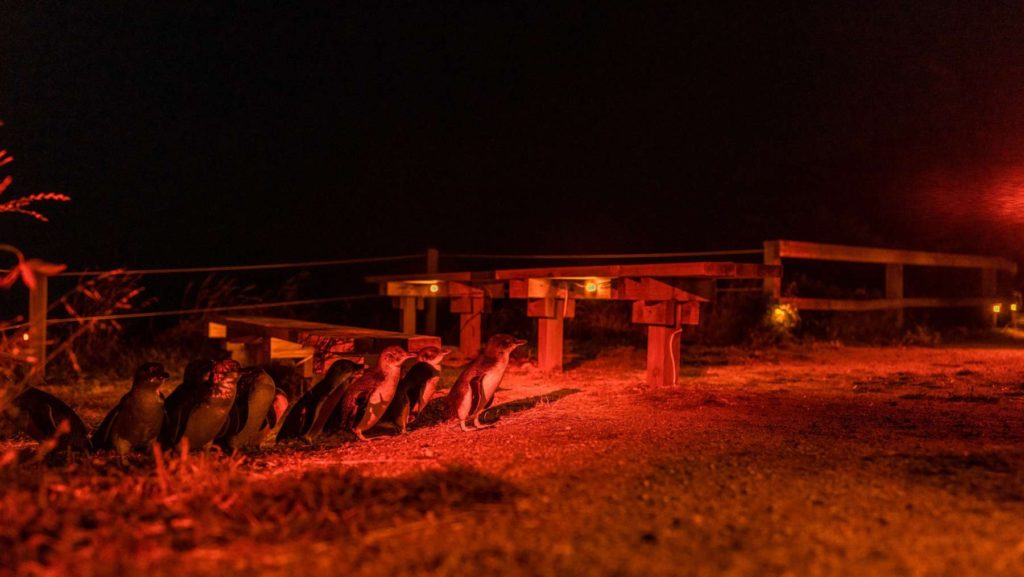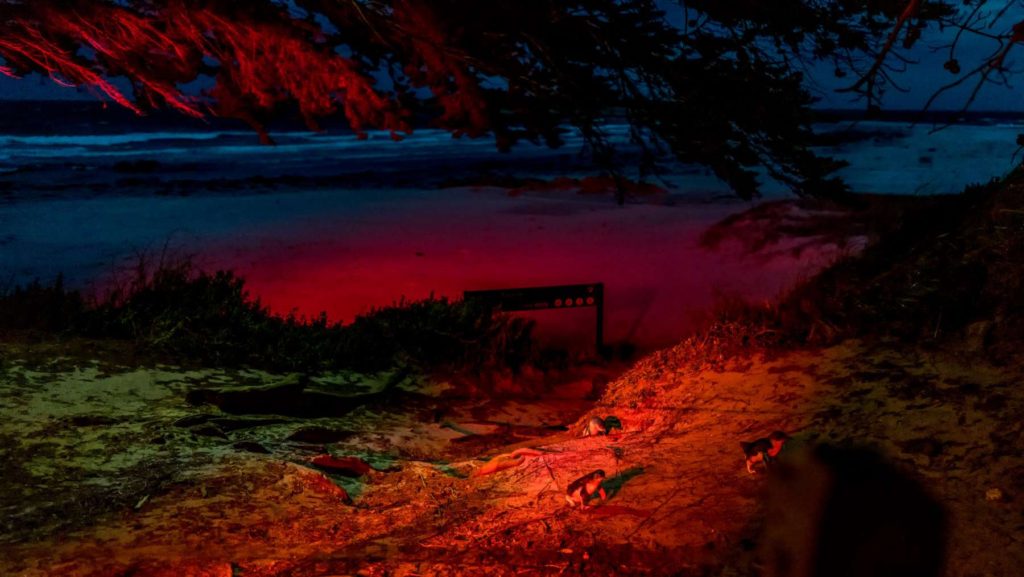 By the time we left the area we were pretty cold so put the car heater on full blast as we drove back to our luxurious hotel room. We drove pretty slowly in the dark through the twisty and windy roads as we were conscious that this was when many of the animals would be active and we didn't want to add to the roadkill toll. We arrived back to our cottage safely and enjoyed an early night in bed watching the TV and indulging in a bottle of Tamar Valley wine and some hand-crafted chocolates. How decadent LOL.
And that is where I'm going to leave this instalment, so please check back soon for the next one.
Bye for now, Jan