Thursday morning we had a leisurely start before driving through the mountainous roads to Cradle Mountain.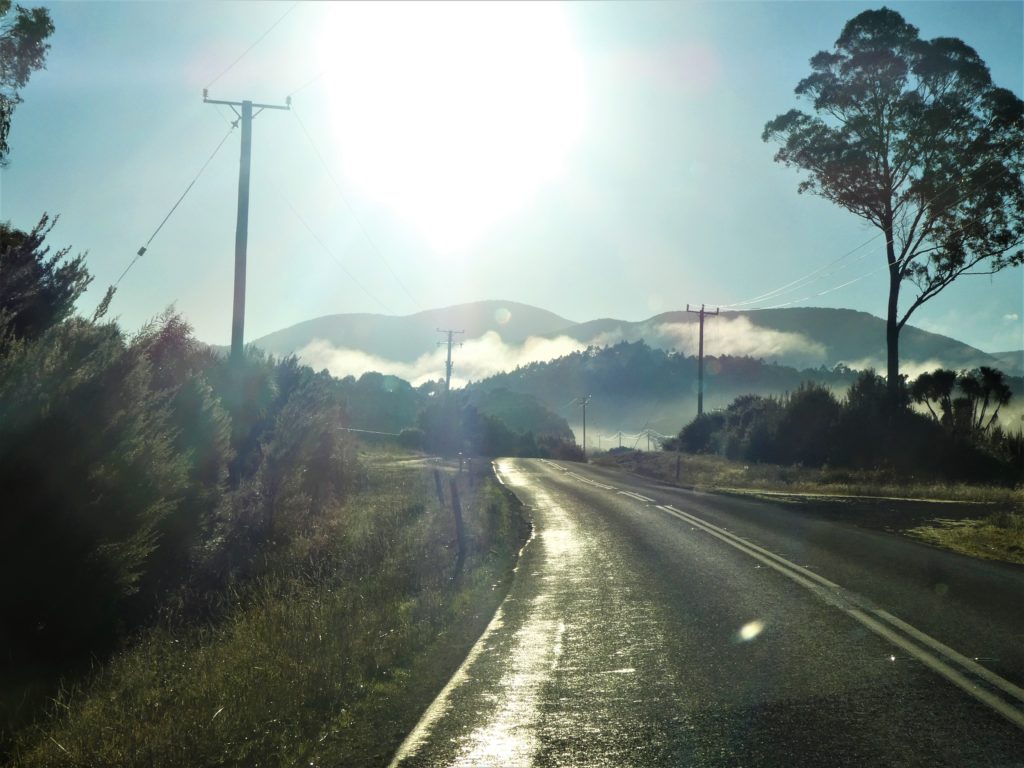 We had already pre-purchased our National Parks Permit so we drove up to the barrier but it refused to let us through – hmmm – so we did a U-turn and returned back down the road to the Centre. Showed them the ticket to find out that entrance to the park is by shuttle bus only. A signpost to that effect would have helped! So we got our bus tickets, parked the car, and headed out. We particularly wanted to spot wombats in the wild and we had heard that Ronny Creek was a hotspot for them. How do you tell when wombats are around?!? Well, you check out the poop laying around – their faeces are cubed. We started wandering along the fixed boardwalk and, within 10 minutes, we spotted a wombat on the hill above us. Woo hoo! Very excited we continued to walk and then came across one chomping on the wild grass next to the path. We stood and watched him for a little while – he was completely indifferent to our presence – before then turning back towards the bus stop. On the way back we saw another one. Really fantastic to see these great creatures in the wild.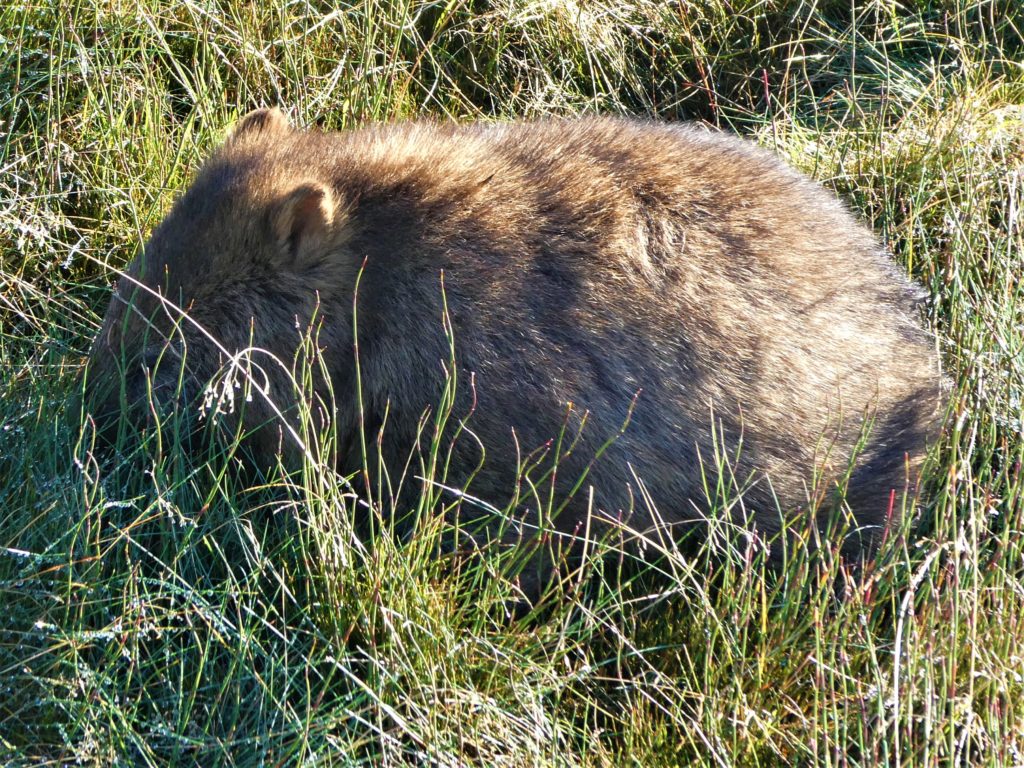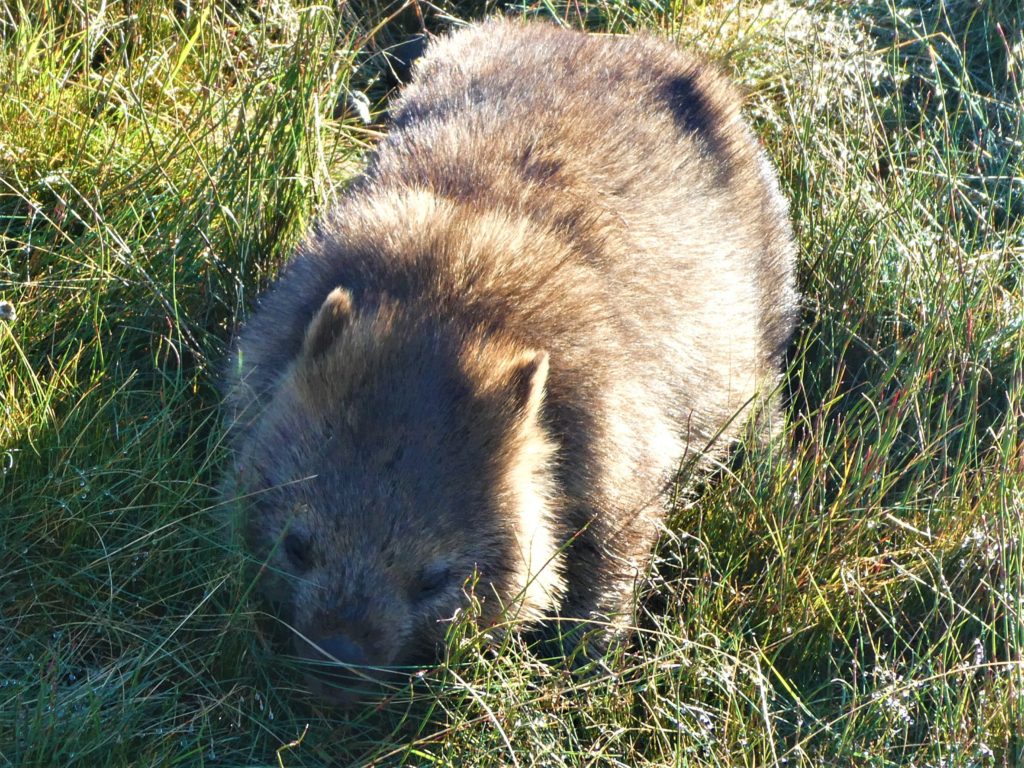 Back on the bus we headed to Dove Lake where we checked out the views across to Cradle Mountain. We continued to enjoy the scenery of Dove Lake but didn't venture further as the Dove Lake Circuit is a 2-3 hour walk which is much more than I can manage sadly.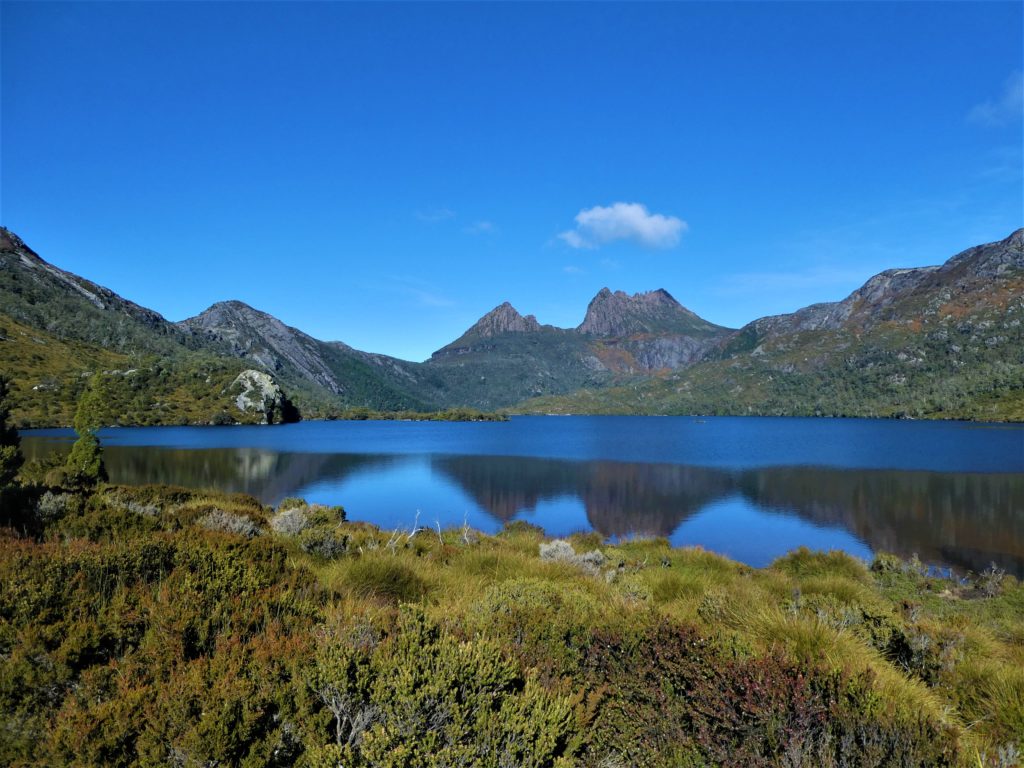 We then returned on the bus to our car and drove up the road to our hotel – the Peppers Cradle Mountain Lodge. The Lodge itself was quite impressive and we received a great welcome at reception. We picked up our cabin key and drove the car round. OMG this looks like a wooden shack and, first impressions on opening the front door, didn't dispel the concern. But, of course, this was just the 'mud room' to remove your outdoor clothing etc. We then opened the inner door to be met by absolute luxury – a huge king bed with crisp linen sheets, a gas fire fitted into the wall with log effect managed by a remote control and that's not to mention the coffee machine, mini bar, day bed, comfy chairs and views over the lake…. Wow could stay here for a while!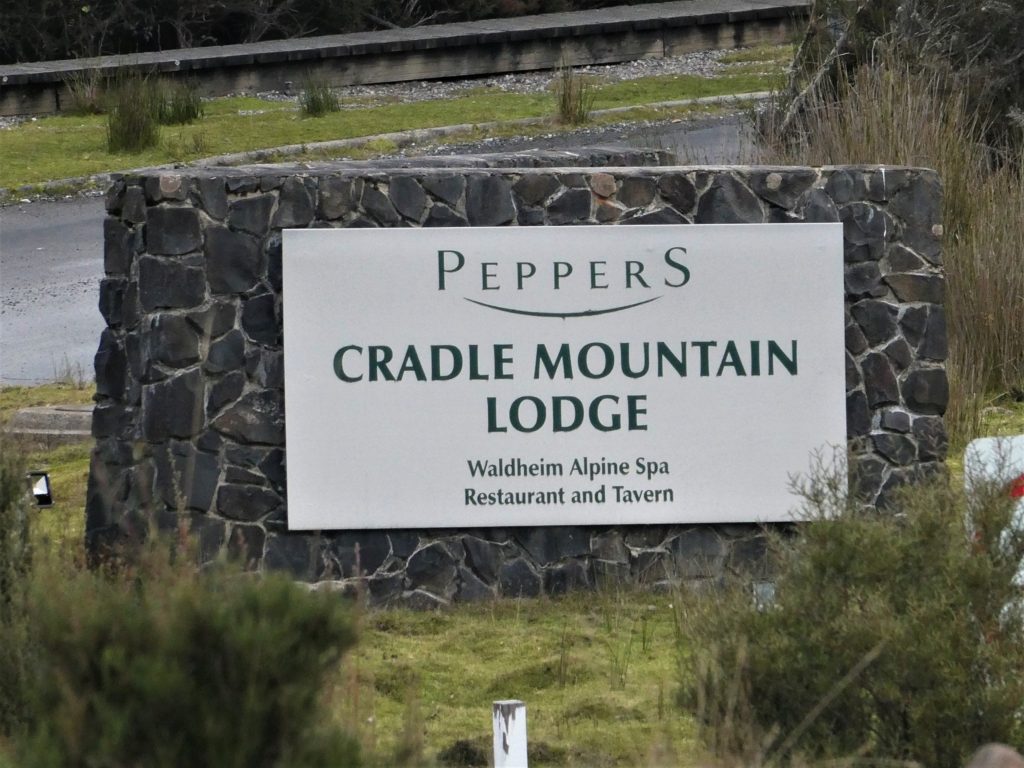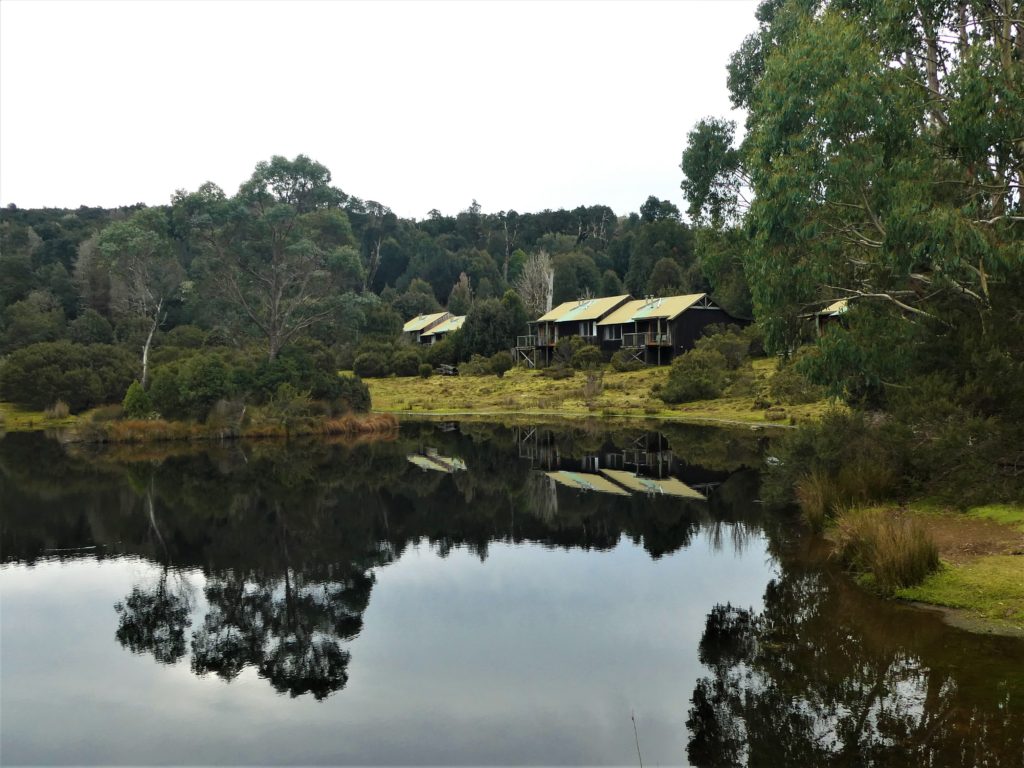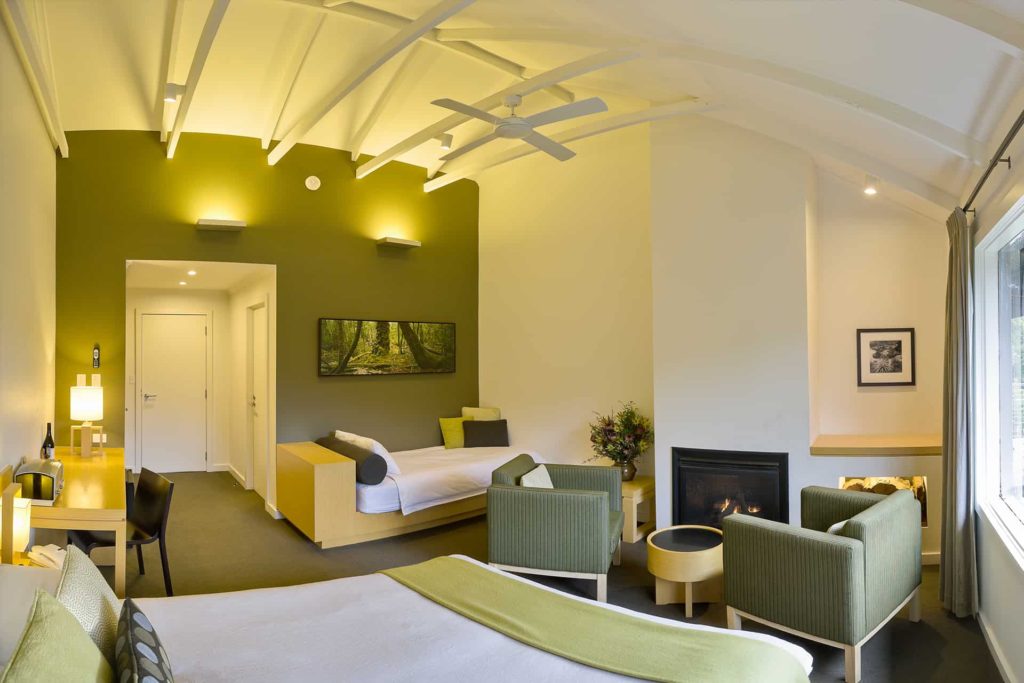 Having settled in we went for a couple of more walks in the immediate vicinity. The Enchanted walk gave us views of rainforest, a small waterfall and lots of wombat poo but no critters which we then followed with the Waterfall walk which gave us a lovely cute wallaby and a bigger waterfall. I couldn't make the steps so stayed about half way so Richard went down on his own to check it out….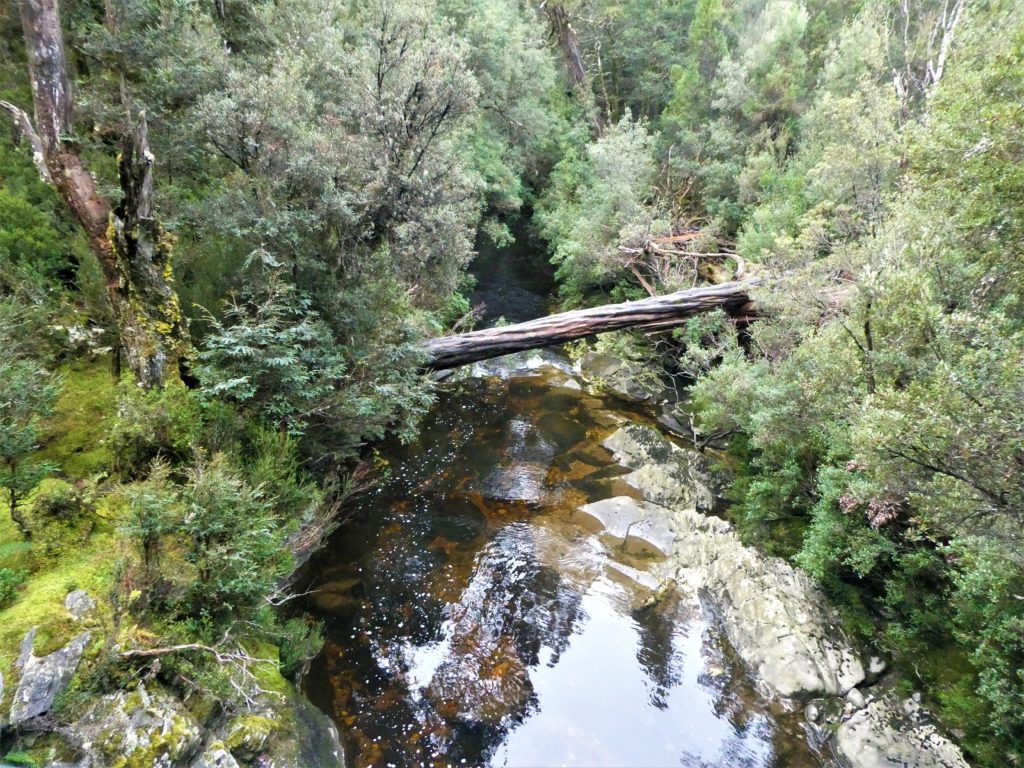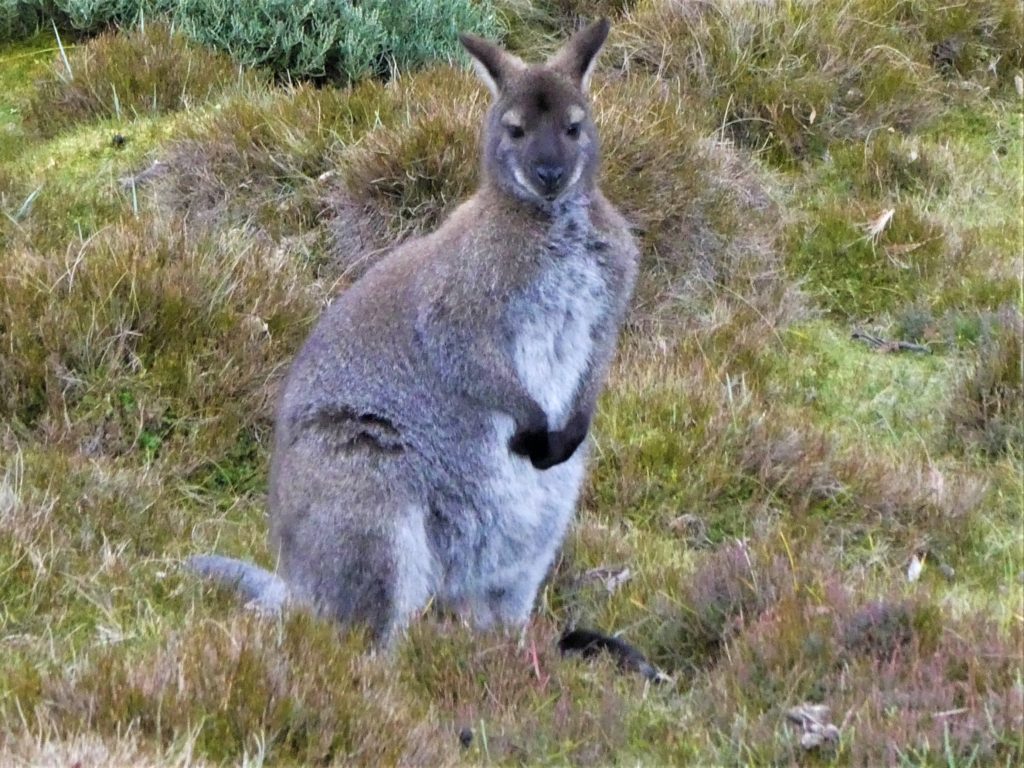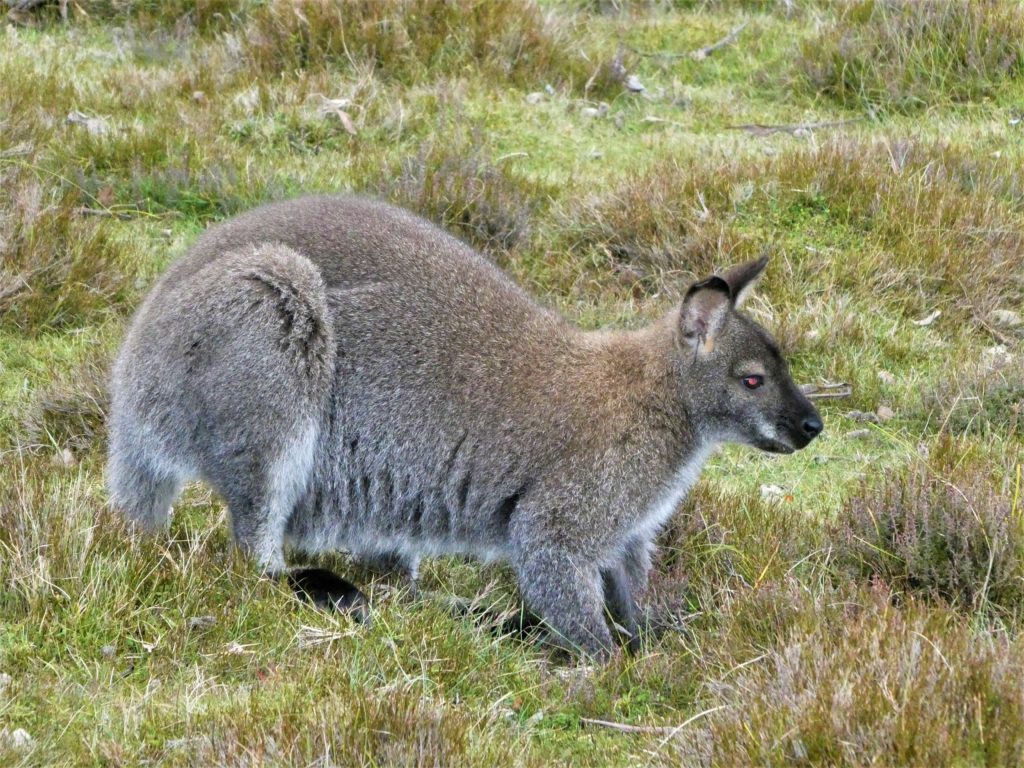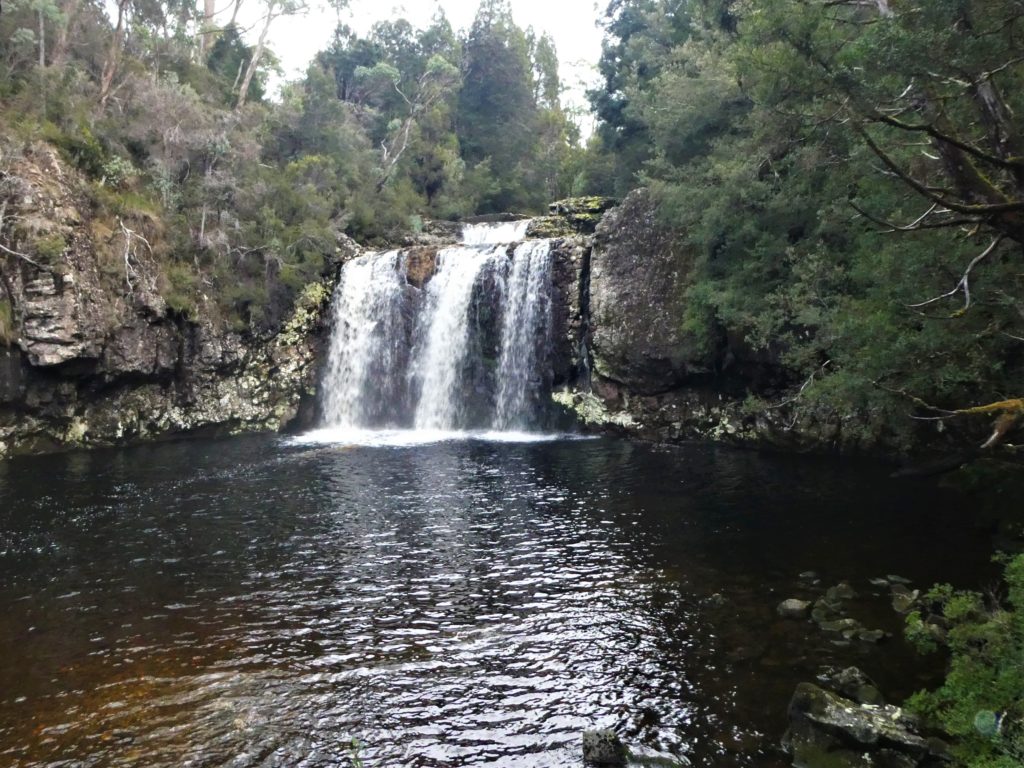 Back to the lodge we got ourselves cleaned up and and got ready to go out for the evening as we were heading to the Tasmanian Devil conservation area to watch the night feeding. As we drove through the car park we came across another wombat just doing his thing – all that exploring to find one and here he is just outside our cabin LOL.
The Devil conservation centre was very informative and we saw lots of devils as they chased each other around and made some horrendous noises as they had constant spats. Definitely see why they got their name. At 5.30 pm our guide came out and we started the feeding – this put off a few people because they were fed with dismembered critters (not road kill) – whilst we learnt about why the devils are critically endangered. They don't have many predators but, unfortunately, there is a type of cancer that has been spreading and killing them off. Unfortunately a lot are lost to road kill too – we can attest to that fact – and, if they are infected and other devils feed on the carcass they can also become infected. So there are great efforts to breed the devils and re-introduce them into disease free areas. Really interesting tour and we were treated to seeing some quolls too who are also being bred in this facility. This centre has no central funding so relies on visitors to continue with their work.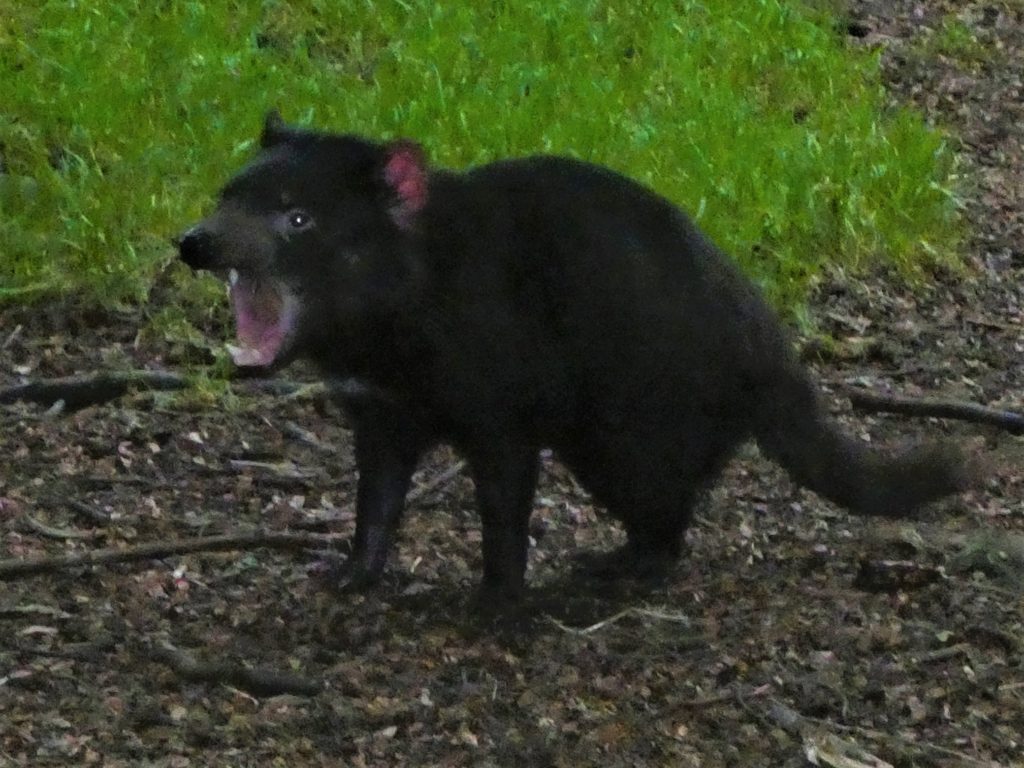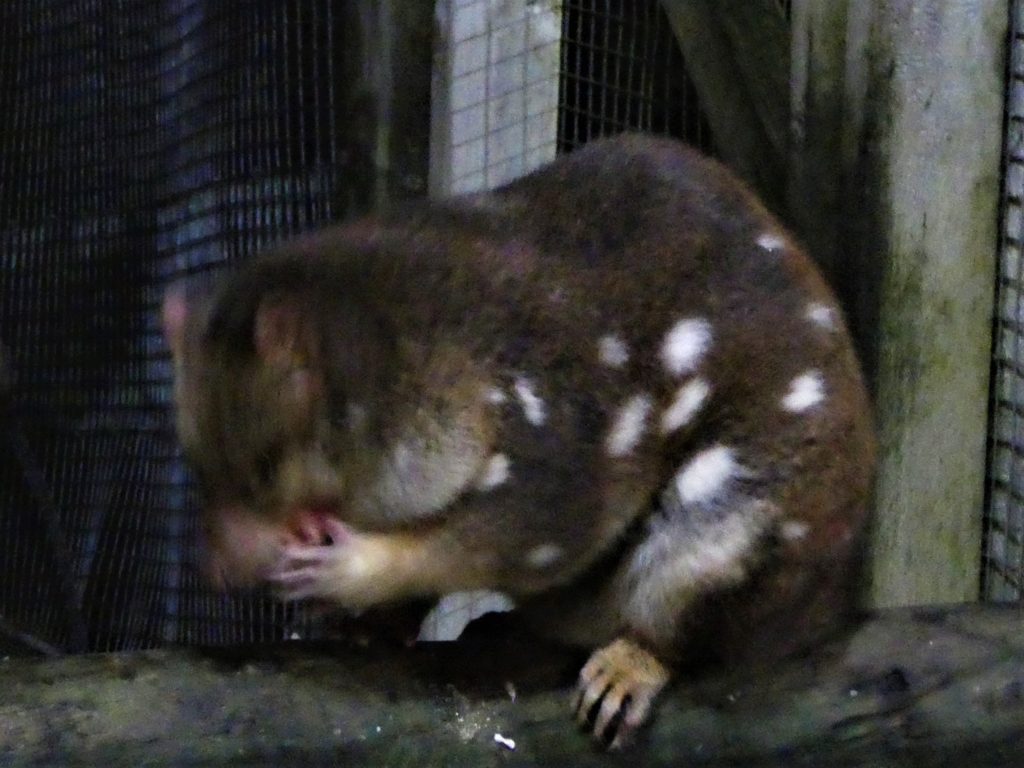 Back to the lodge we had dinner in the on-site Bistro which was really good. We then headed into the guest lounge to sit in front of a real wood fire with a bottle of Tasmanian Sauvignon Blanc.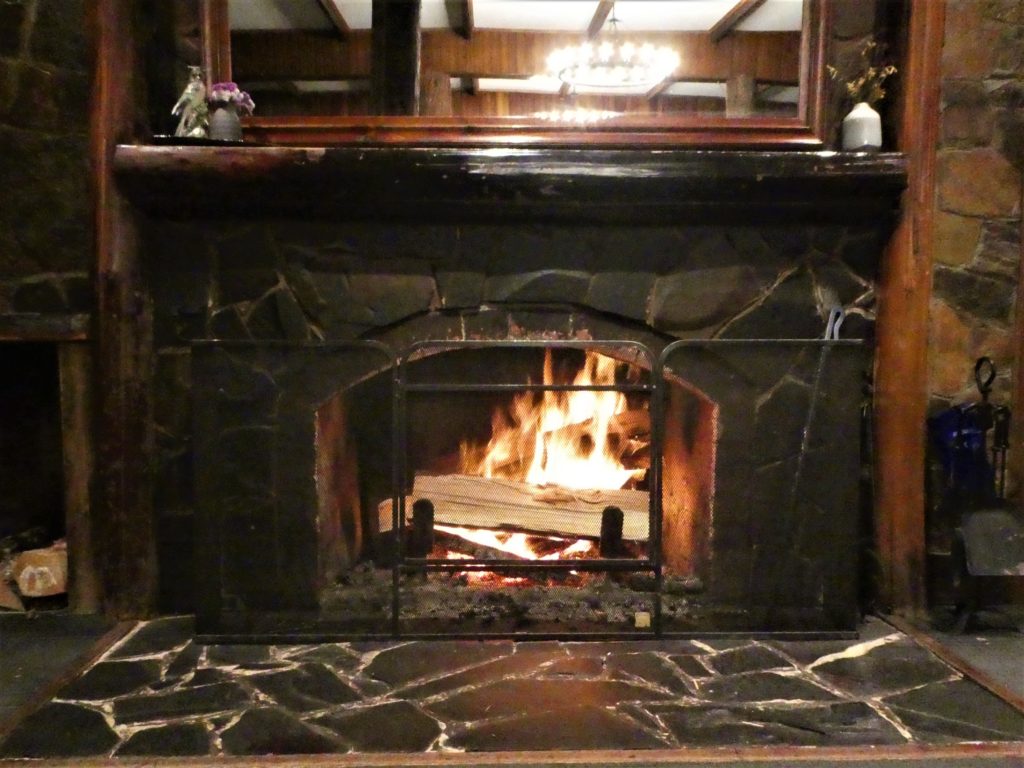 We were thoroughly enjoying the moment until suddenly I spotted something crawling across the carpet. Thought it was just a slug until Richard realised it was a leech and that my ankle was bleeding. OMG completely freaked out! The damn thing had been sucking my blood and had only detached because he was full up. He was quickly despatched to hell in the fire but my ankle wouldn't stop bleeding so we had to ask the hotel for some antiseptic and plasters. Yuck! Drama over, we finished the wine and headed to our room to enjoy the luxurious bed and we definitely needed the heat of that gas fire during the night….
Saturday morning it was raining, hard. We had heard it during the night pounding on our cabin roof. Oh well, guess we had been lucky so far with the weather. By the time we had finished our hotel breakfast it was torrential so we checked out and started the drive to Launceston. This was pretty tricky in the rain up and over mountains on pretty slippery greasy roads so we were pretty relieved when we finally arrived at our next hotel in Launceston, the Grand Chancellor.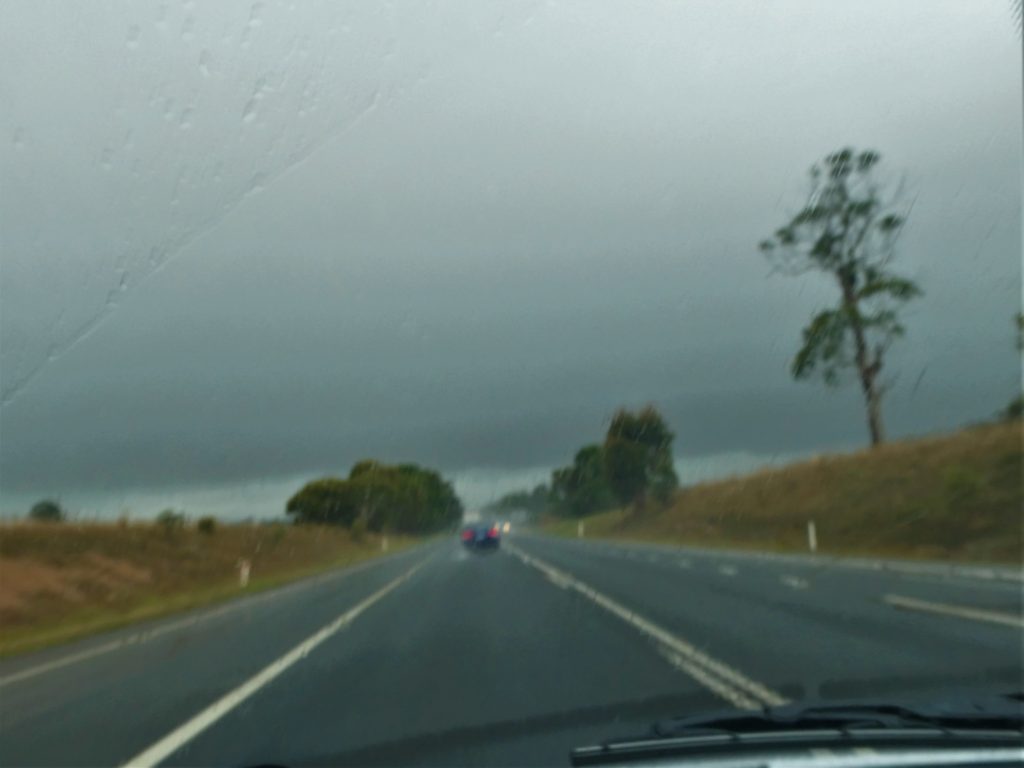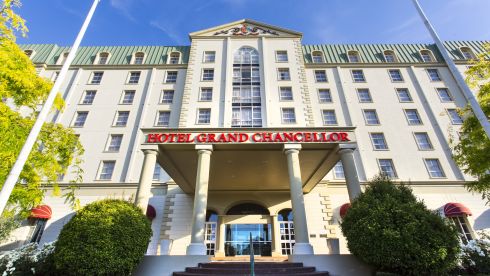 Being too early to check in, we dropped our bags off, got a secure car parking ticket for later on and then, in between showers, we headed to Cataract Gorge.
Tasmania was once ruptured by earthquakes as violent as the earth has ever seen when the surrounding hills were torn and fractured. The South Esk River followed the depression formed at the time widening and deepened the gorge as it eroded the shattered rocks. There is a chairlift which spans some 457m with the central span of 308m believed to be the greatest single span of any chairlift in the world. Between showers we parked up the car and bought return tickets. We clambered onto the chairlift and enjoyed the spectacular views. OMG how amazing is this! Fantastic…. Arriving at the other side we wandered the grounds, checked out the peacocks, the huge trees, beautiful gardens and then dropped down onto the boardwalk which was constructed in the 1890s along the cliff face. We had a snack at the on-site cafe, saw a wedding going on in the interpretation centre, and then headed back to the chair lift in between heavy showers.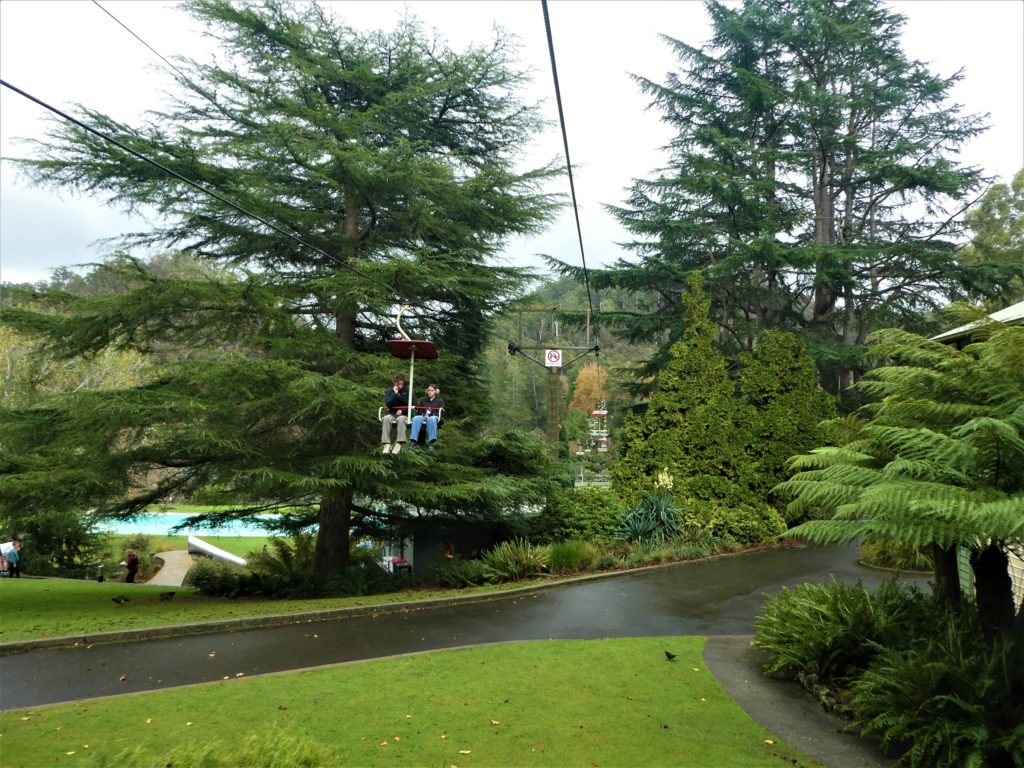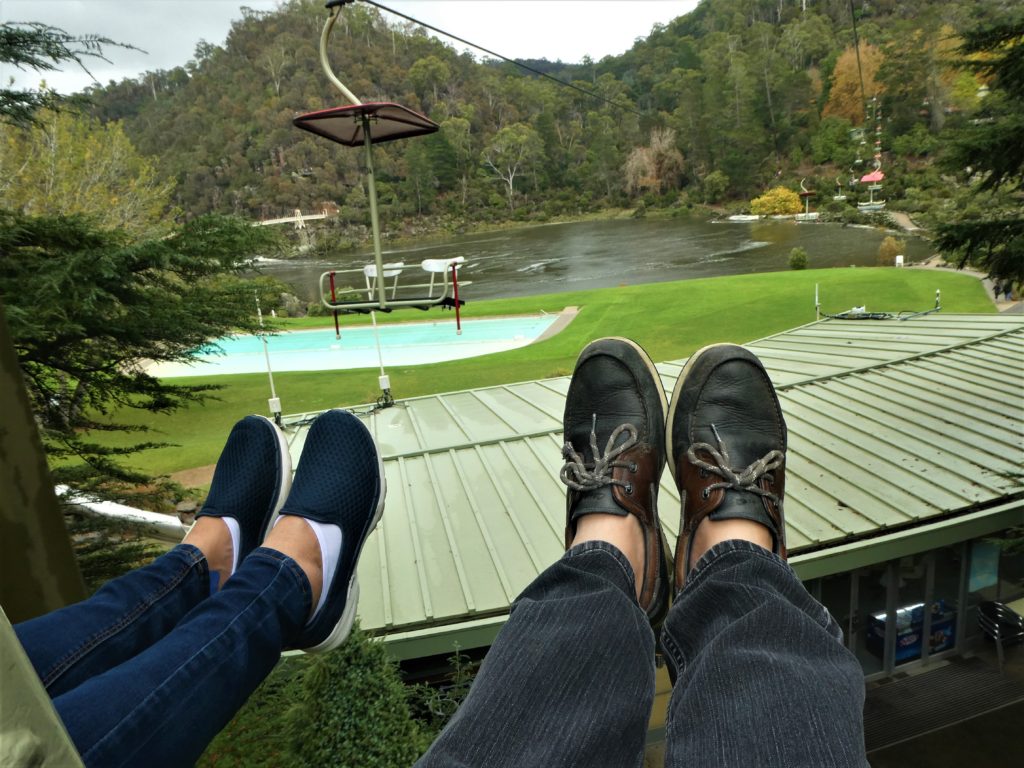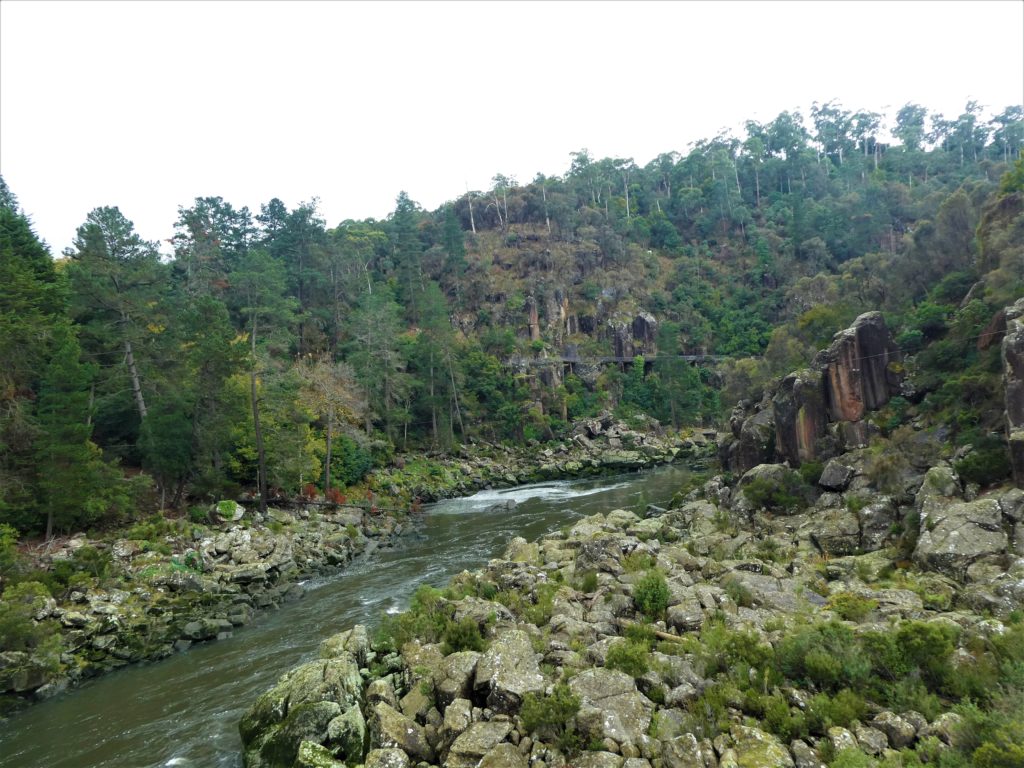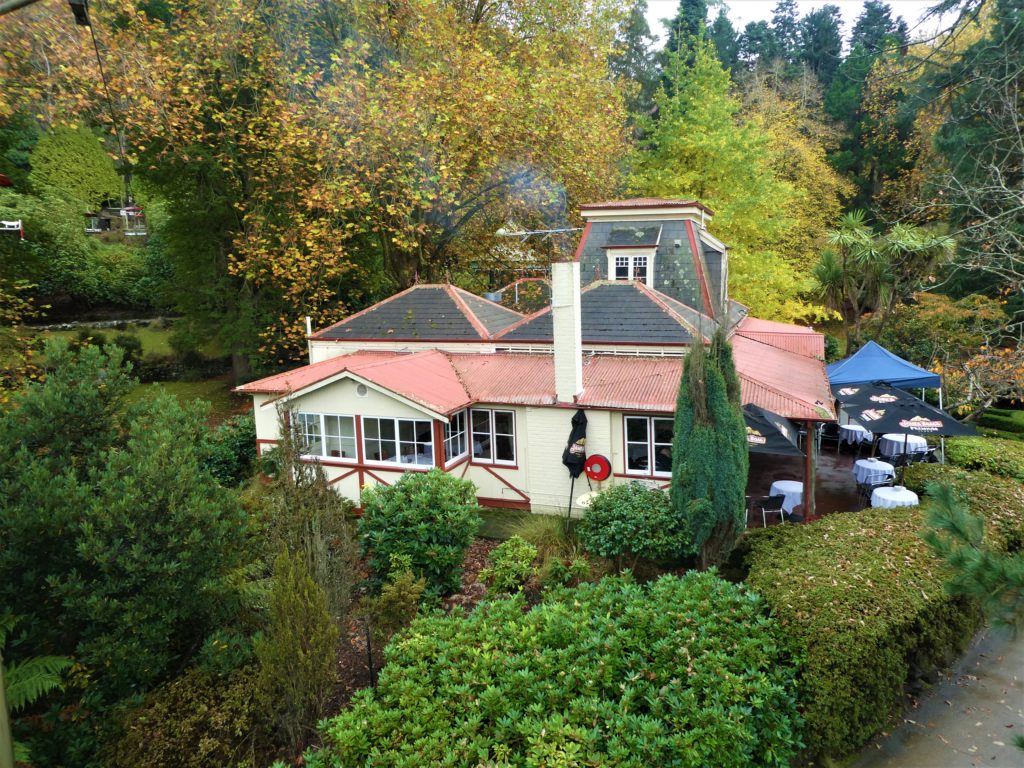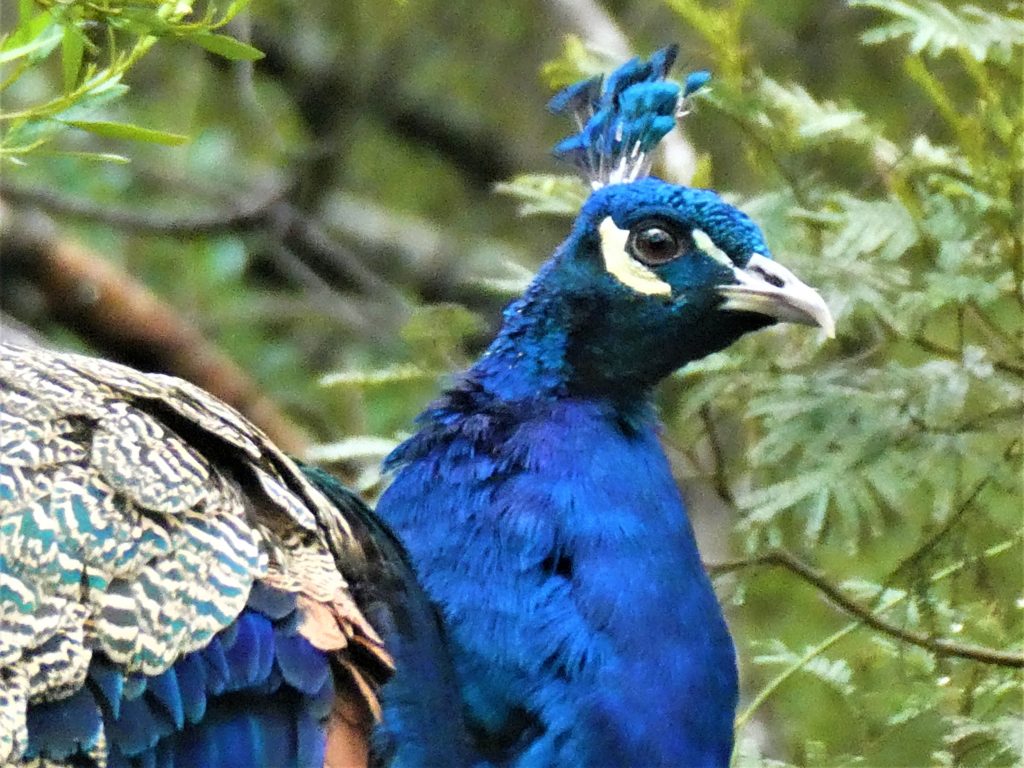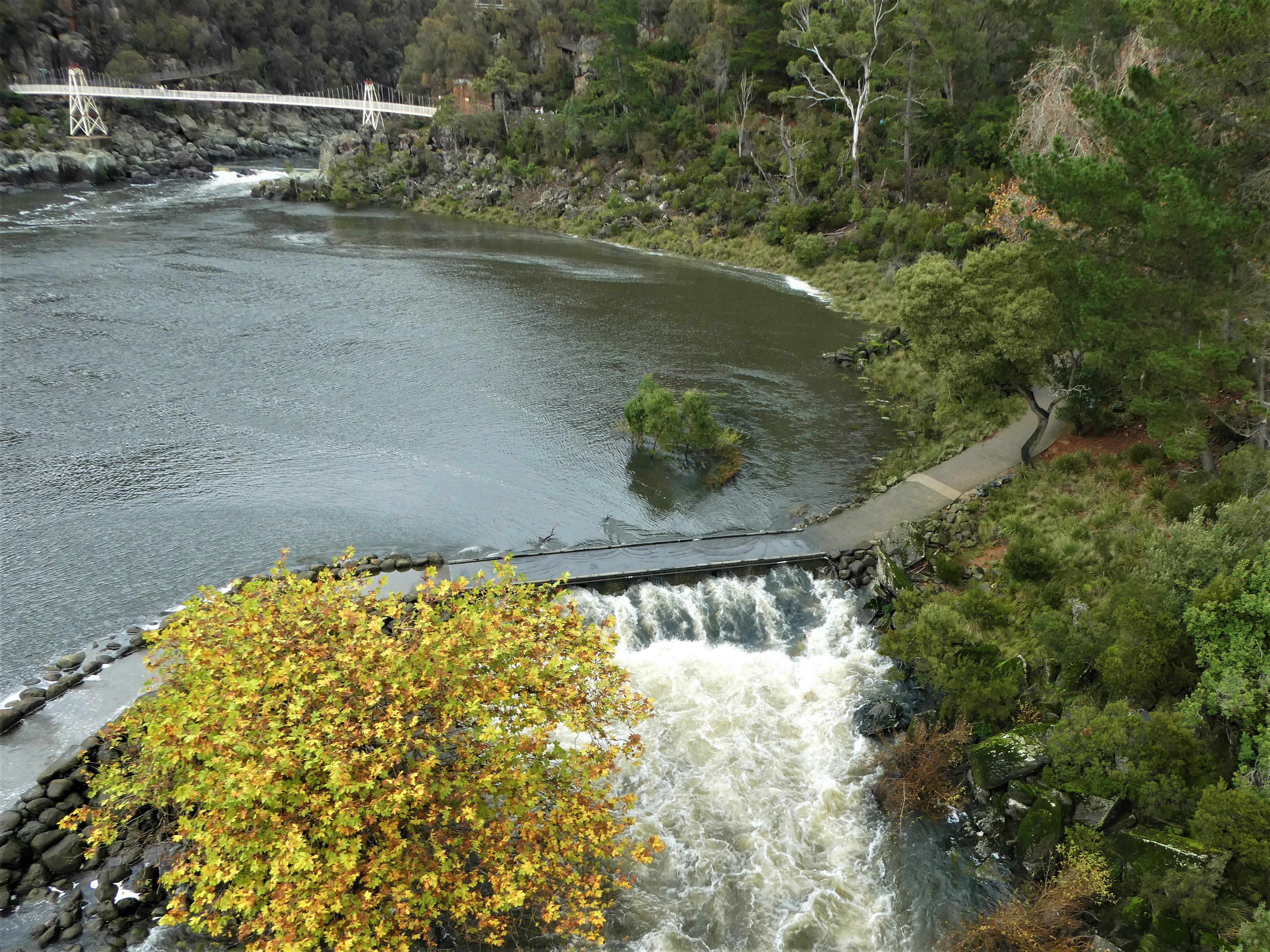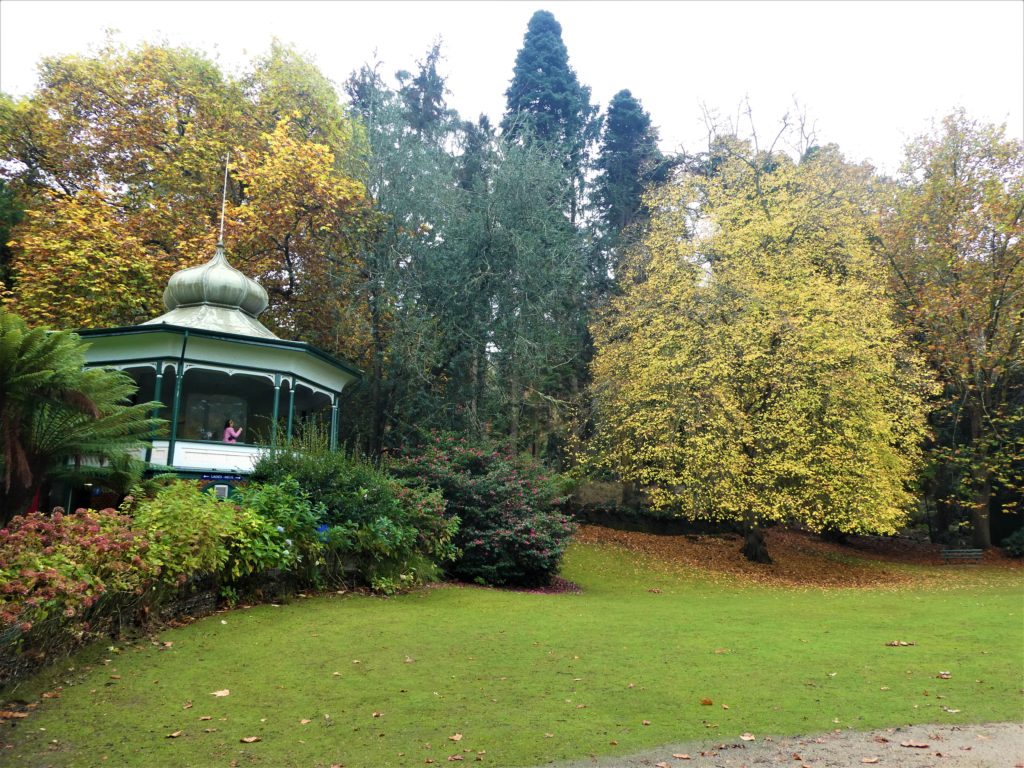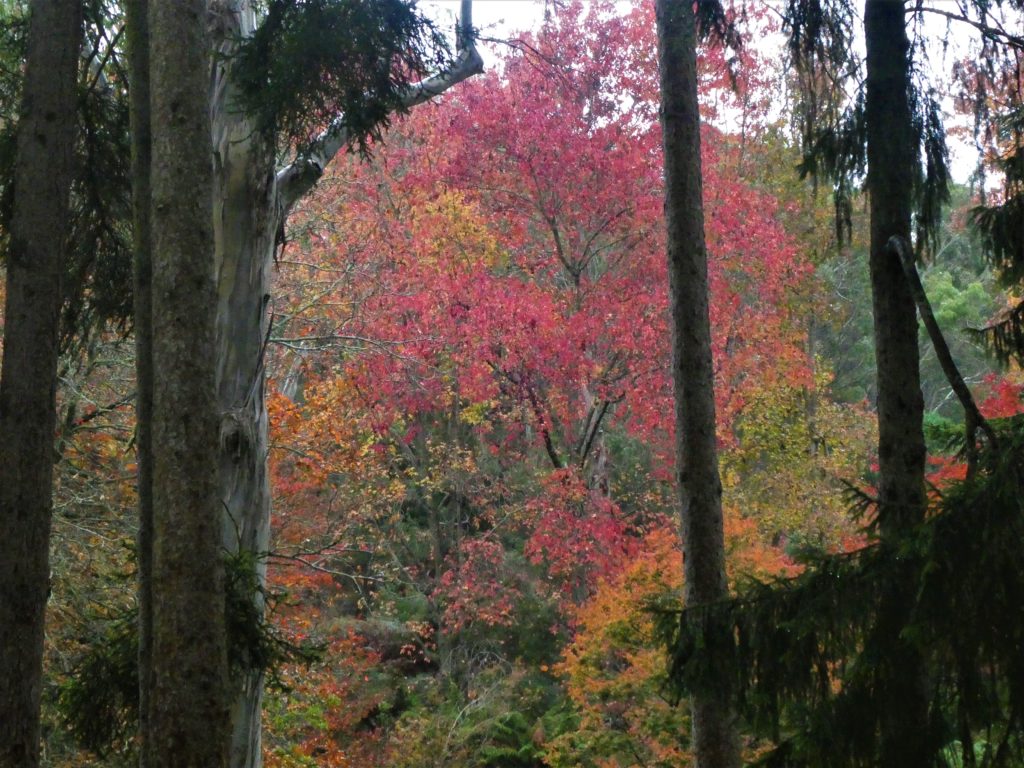 Back at the car the heavens opened – phew that was lucky! We returned to the hotel and checked in. This was another historic building with a pretty dated interior but was clean and comfy so we had no complaints. We decided we really fancied a Chinese so checked out the reviews, made reservations for the best one, and then rested up for a few hours.
Heading out a few hours later, as the walk to the Chinese was about 30 minutes or so, we had left early to visit a historic British pub on the way. As we wandered away from our hotel the area seemed to deteriorate slightly and we certainly didn't fancy the pub when we got there. So we continued straight on to the restaurant and, thankfully, they were able to accommodate us earlier than planned. The decor was pretty ornate but sadly the ambience and food were just average. Never mind, you can't win them all!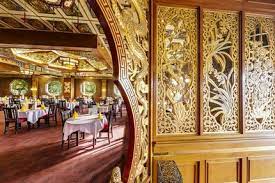 After dinner we returned to the CBD in a taxi and headed to a new place called Bar 2. It was absolutely tiny, boutique and pretty expensive and the guy said we could have one drink as he was planning on shutting up, unless he had more 'walk ins'. So we just had a single glass of wine before walking around the corner to the Royal Oak Hotel, which was actually quite a nice pub, where we enjoyed a final drink before heading back to the hotel for the night. Had been a fun but long and tiring day.
And that concludes Our Tasmanian adventure – part 2. Come back soon for the next instalment.
Bye for now, Jan