Wednesday headed off early to the boatyard…. It was a squally day with rain showers coming through frequently and of course this was the day I was trying to get the rugs dry….and they kept getting rained on!!!!   Without the canvas we also got rain coming in down below through the companionway – so with that shut down it was a bit like working in a sauna…..  Anyway around 3pm – having achieved quite a lot with bagging and packing up stuff – we called it a day and went back to our air conditioned apartment and watched TV!!!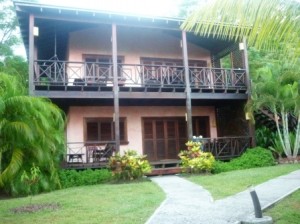 Thursday and we are finally getting there….. Never did we dream that laying up Morphie for a few months would be so much work!  We have been flat out for over a week now….. but we also recognise that as we haven't done this before we have probably gone way over the top…. Will be interesting to see what strategies worked and what didn't when we get back. We called it a day early afternoon and went back to the marina to enjoy happy hour in the pool along with the crew of moodyfinn – Chris, Jaana and their beautiful kids James, Charlie and Alice. Went back to our apartment for dinner and then down to their boat for a chat – now that they had got the kids to bed.. Great evening – ended up a bit of a late night! – really fun people.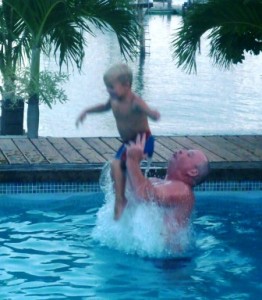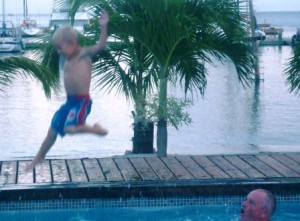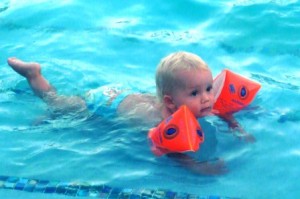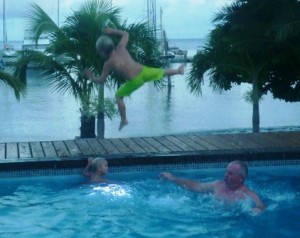 Friday and off out early again and we spent most of the day washing everything down with water and vinegar – which is supposed to help prevent mould in this humid environment – and went back to the marina pretty early as we had made arrangements to go out in the evening. Friday night we got a cab down to Mount Hartman bay to pick up Chris and Linda and then went round to the Dodgy Dock restaurant at the True Blue resort. It was Mexican night – with a great live band and professional dancers showing their amazing skills. Fun time had by all and Chris and Linda even enjoyed a dance…. unlike us both who were quite happy to just watch!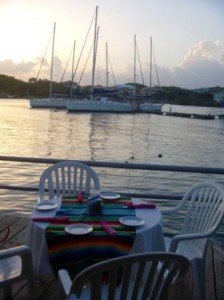 Saturday and we are up early determined that this will be it at the boatyard – so we packed our suitcases, vacuum packed down the clothes we were planning to leave behind, and headed over to Morphie. Went via Island Water World to pick up some pre-ordered spares – spare toilet and water pump this time – and then did a quick drive to the airport so that we knew how to get there on Monday morning.  Arrived at the boatyard – thankfully hurricane cradle is now complete – and went through our checklists. All done…time to say goodbye. Well that was it – I'm blubbing like a baby and really don't want to leave Morphie…. Incredibly mixed emotions – I really want to see my friends and family – but also want to continue with the adventure…. We are only going home for three months – this is ridiculous – get a grip woman!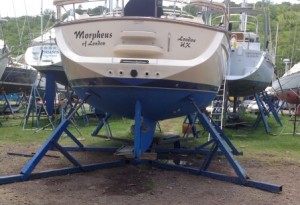 Drove away sadly and I managed to get it together by the time we arrived back at the marina. Decided to treat ourselves to lunch in the restaurant and were surprised to bump into Chris and Linda who had dinked round for lunch!  Anyway…..lunch turned into an afternoon session in the pool….joined by others from the marina….and onto the veranda of our room for a few more hours. What a great end to the day and cheered me up no end!
Sunday morning and we headed to the pool quite early – and then got a lift round to Hog Island where we spent the afternoon listening to the live reggae band whilst bobbing in the warm water with Chris, Jaana and the kids…. Lovely.
Then we headed back to the pool and bobbed with mum and dad as well as played with the kids…. Richard even played monsters…..   And I joined in with them doing backward somersaults in the water…  Unfortunately the pool wasn't quite deep enough and I ended up scraping my face along the bottom…. So surfaced a bit bloody and had a very very sore nose. This is going to look great!!!   Mmmmmmm… Oh well – damage done – time to say farewell to the family. Hope to catch up with them again at some point in the future.
Monday fly day and we have a tiring trip ahead as, to keep the costs down, we have used our air miles so are heading the long way round home – Grenada to Miami to Houston to London!!!  Anyway we had a very very early start – enjoyed the sight of the sun coming up over the bay as we left – and headed off to the airport. Checked in and security cleared we settled down to breakfast….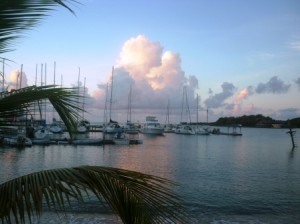 The plane took off on time – with me getting upset at leaving Morphie behind again!!! – and we enjoyed the beautiful sights of the Turks and Caicos islands and the Bahamas below us through the clouds.
Landed on time – and did the usual five mile walk round the houses to get to the immigration desks. Big sign up warning people that federal cuts had impacted upon staffing levels so waiting times had increased! Oh great – and we have a connection in three hours. Well it was the usual nightmare – why do we always get put into a line behind a range of people that the immigration people decide need to be investigated a bit more thoroughly than most???!!! Grrrrrrr…….. Anyway we finally got through to the baggage claim area after almost two hours and legged it through customs / rechecking the bags / and onto the gate where our plane is leaving from. We managed to get there with half an hour to spare so quickly grabbed a Chinese takeout and found a table … PS spot the red nose!!!!
Took off again on time and had an uneventual trip to Houston – found the little weird underground electric train to change terminals and had a couple of cold beers at the Texas restaurant while waiting for our London connection. Took off on time and nine hours later we landed in London. Home again…. and it was sunny!
Not planning to blog whilst I'm at home – but do plan an overview of this trip, along with the highs and the lows – which I'll get done soon…. So this is just another 'bye for now'….
Jan